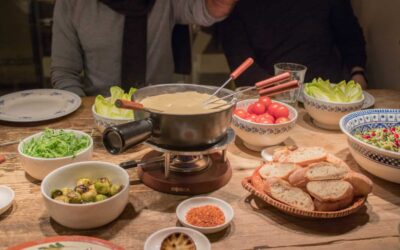 Christmas Special: Vegan Cheese Fondue Cheese-fondue, a classic dish often enjoyed in winter, is usually made with a variety of Swiss cheeses. With cheese as the star of the show, it seems nearly impossible to have a vegan version of this dish, right?...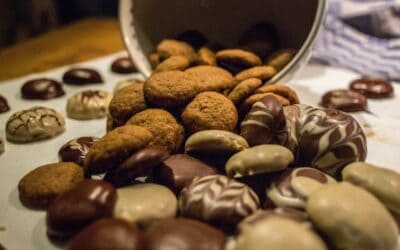 Vegan Kruidnoten (With Or Without Chocolate) Kruidnoten are surely one of the Dutch traditions we are most fond of. They are an essential part of our winter and everyone gets excited once they become available in-store and turns super sad when Sinterklaas...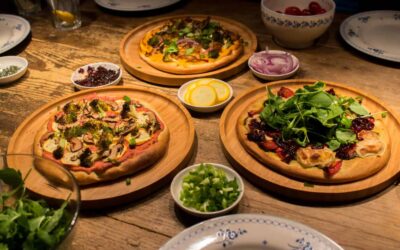 Hungry? Join our three-way vegan pizza party. Vegan pizza bases are available at most supermarkets. We chose to use the Magioni bases for our pizza's since they are made with part vegetables and therefore a bit healthier. These bases don't have any tomato...
Chickpea Curry The Amsterdam Dance Event has just passed and we are in dire need of something hearty to get us back onto our feet and ready for the week to come. This delicious chickpea curry was cooked up by our friend Balda, who has been supporting...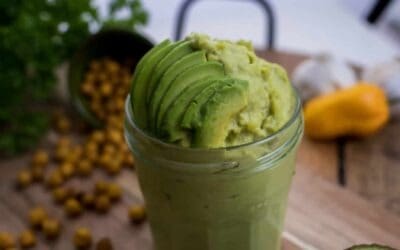 Avocado Hummus - Healthy Fat Heaven This recipe must be the holy grail for everyone who is absolutely obsessed with avocados and hummus, because this time, we throw them in the same pot for a healthy fat loaded, creamy super cream. We came up with this...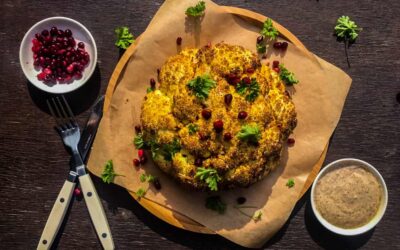 Whole Roasted Cauliflower For this week's recipe, we take a hit at a whole cauliflower head. We will marinate it, roast it and finish it up with some fresh pomegranate seeds for a fresh touch. This recipe is perfect to be part of a meal sharing event or to...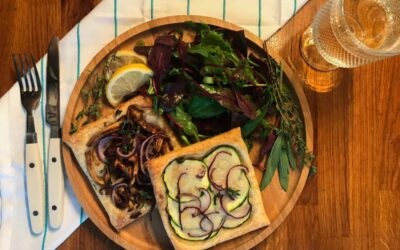 Puff-Pastry Squares With Vegan 'Gorgonzola'-Style Cheese and a Simple Salad In this weeks recipe, we take a shot at nothing else than delicious Gorgonzola-style cheese puff pastries. Fully flavoured and strong in taste, they truly shine when combined with...