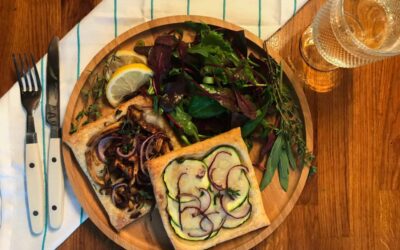 Puff-Pastry Squares With Vegan 'Gorgonzola'-Style Cheese and a Simple Salad In this weeks recipe, we take a shot at nothing else than delicious Gorgonzola-style cheese puff pastries. Fully flavoured and strong in taste, they truly shine when combined with...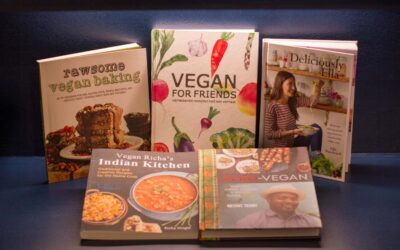 5 Vegan Cooking Books We Totally Recommend Especially for new vegans, cooking fresh, exciting and diverse recipes is often a challenge and makes the transformation harder than necessary because there are plenty of absolutely delicious dishes out there to...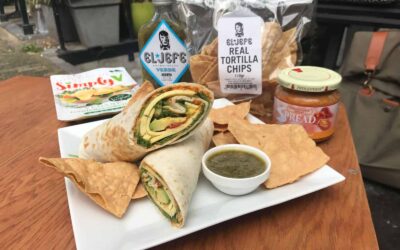 Easy Lunch Or Party Wraps When people go vegan, they sometimes struggle with creating interesting lunch dishes. To make sure you don't get tired of eating plain hummus sandwiches, we've created this simple wrap with ingredients from our store, so you have...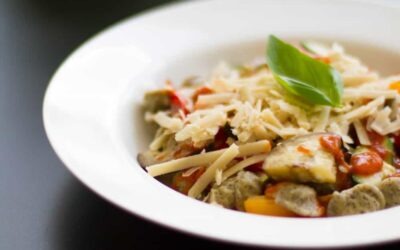 Pasta alla Puglia The first recipe of the Vegabond recipe blog is an easy, yet powerful classic from the beautiful region of Puglia in southern Italy.  This local gem was brought to us by the chefs at Casa Sabatelli in Kinkerstraat. Owned and operated by...
No Results Found
The page you requested could not be found. Try refining your search, or use the navigation above to locate the post.
OPENING HOURS
Monday: 9 am - 7 pm
Tuesday: 9 am - 7 pm
Wednesday: 9 am - 7 pm
Thursday: 9 am - 7 pm
Friday: 9 am - 7 pm
Saturday: 10 am - 7 pm
Sunday: 11 am - 6 pm
Visit us
STORE / LUNCHROOM
LELIEGRACHT 16
1015 DE AMSTERDAM
Visit us
STORE / LUNCHROOM
LELIEGRACHT 16
1015 DE AMSTERDAM
OPENING HOURS
Monday: 9 am - 7 pm
Tuesday: 9 am - 7 pm
Wednesday: 9 am - 7 pm
Thursday: 9 am - 7 pm
Friday: 9 am - 7 pm
Saturday: 10 am - 7 pm
Sunday: 11 am - 6 pm
OPENING HOURS
Monday: 9 am - 7 pm
Tuesday: 9 am - 7 pm
Wednesday: 9 am - 7 pm
Thursday: 9 am - 7 pm
Friday: 9 am - 7 pm
Saturday: 10 am - 7 pm
Sunday: 11 am - 6 pm