Easy Lunch Or Party Wraps
When people go vegan, they sometimes struggle with creating interesting lunch dishes. To make sure you don't get tired of eating plain hummus sandwiches, we've created this simple wrap with ingredients from our store, so you have some inspiration for what to make at home! It's fast and easy to make, yet tastes delicious and looks great! It also keeps well in your lunchbox, so it's an easy dish to bring to work. 
Tip: this wrap is also very suitable to slice into smaller pieces and serve as snacks at parties!
Instructions:
1)  Toast the tortilla wrap in a pan for about 30 seconds each side.
2)  Spread some tomato spread on the wrap
3)  Start filling the wrap with the rest of the ingredients.
4)  Use pepper and salt to finish off. Roll up the wrap nice and tight and slice it in half. 
5)  Serve with some green salsa and tortilla chips on the side.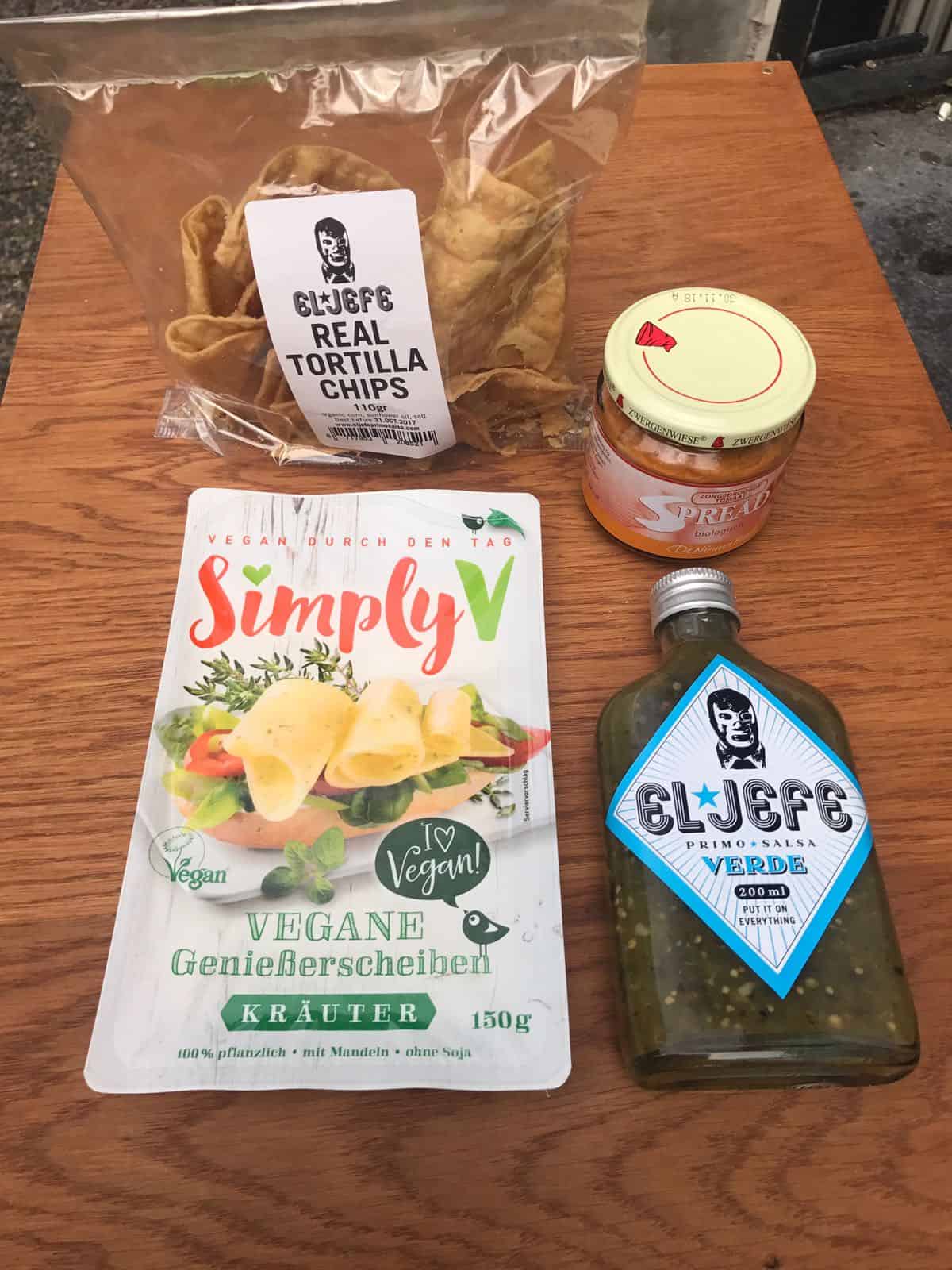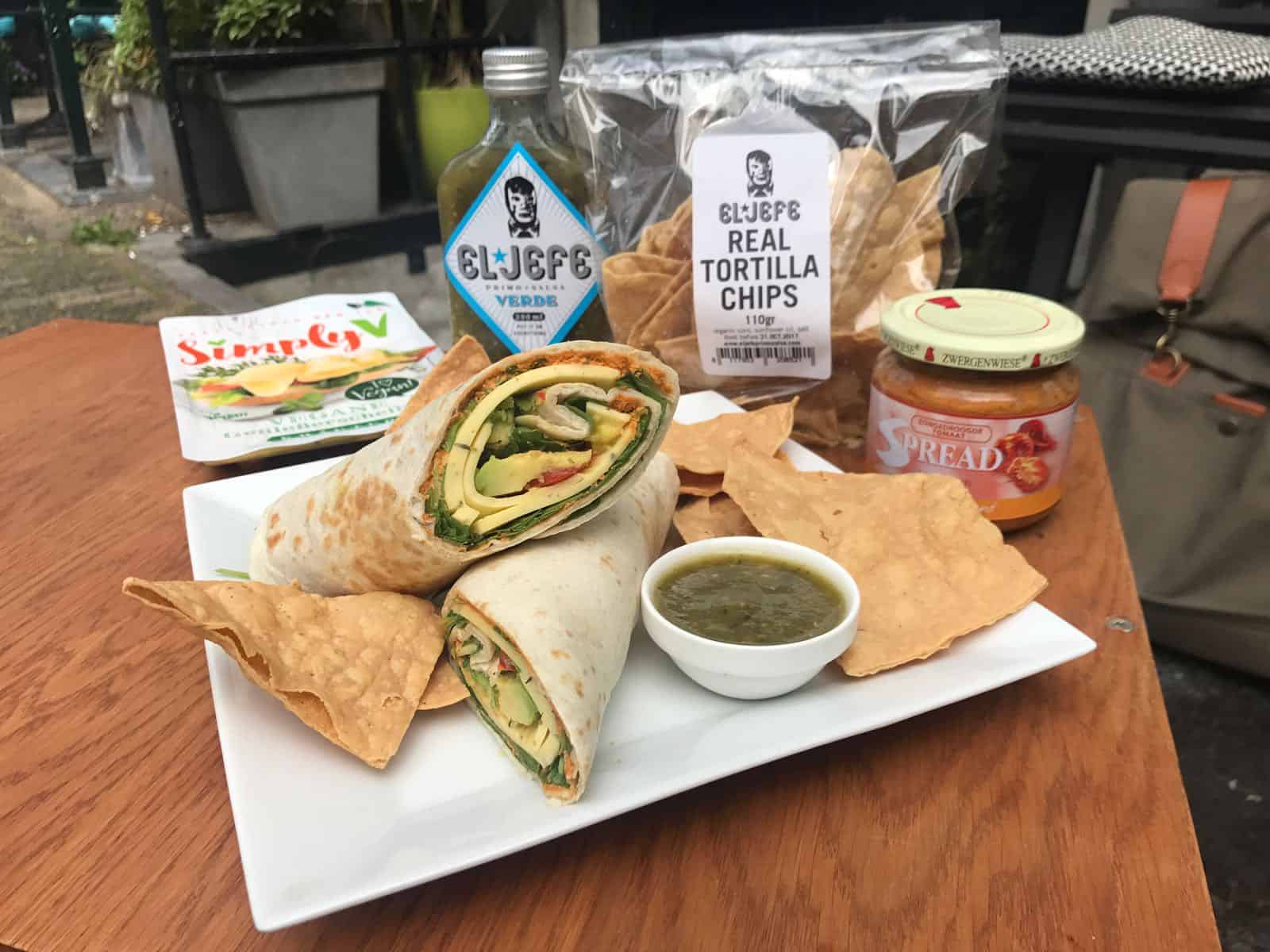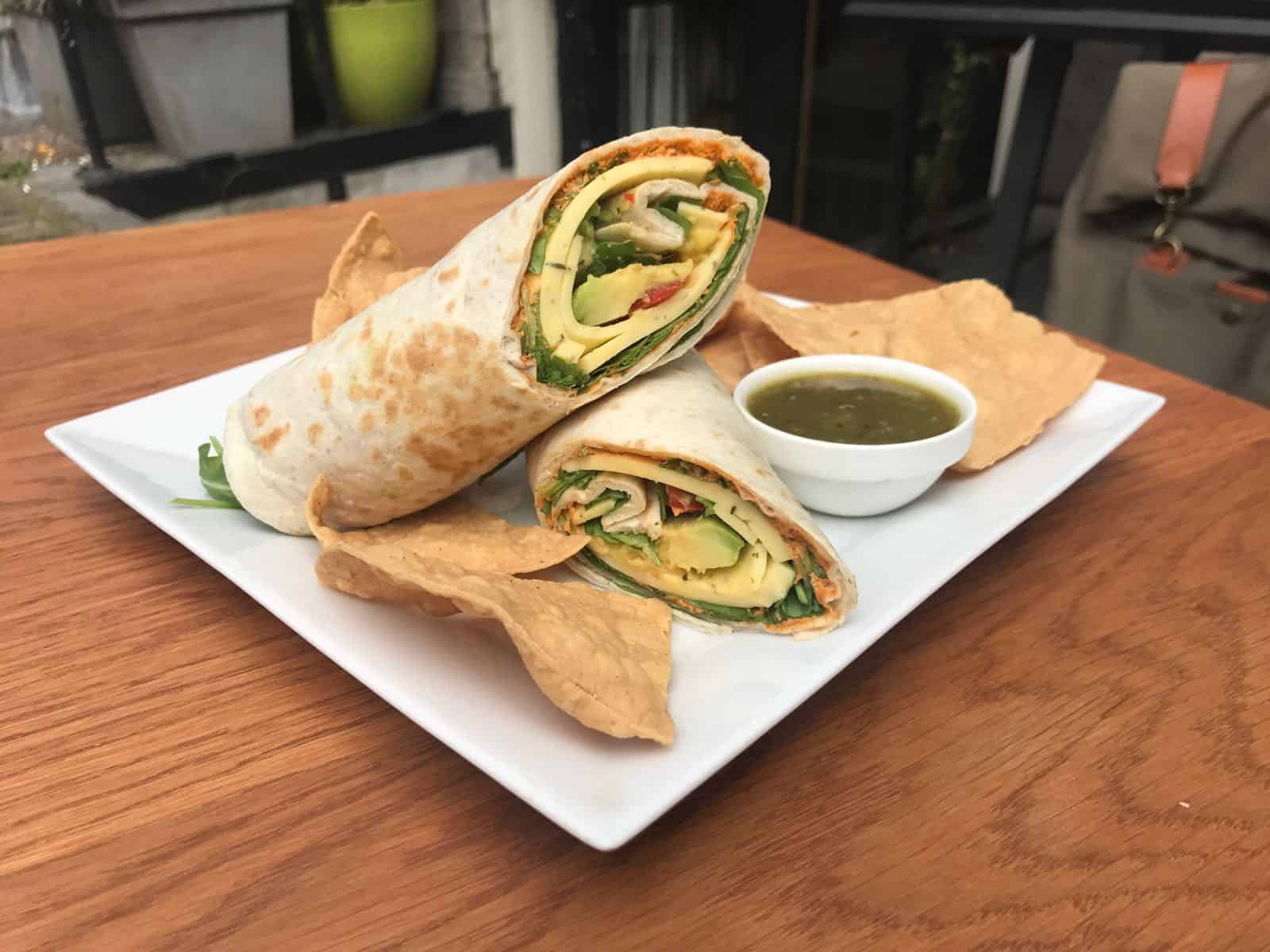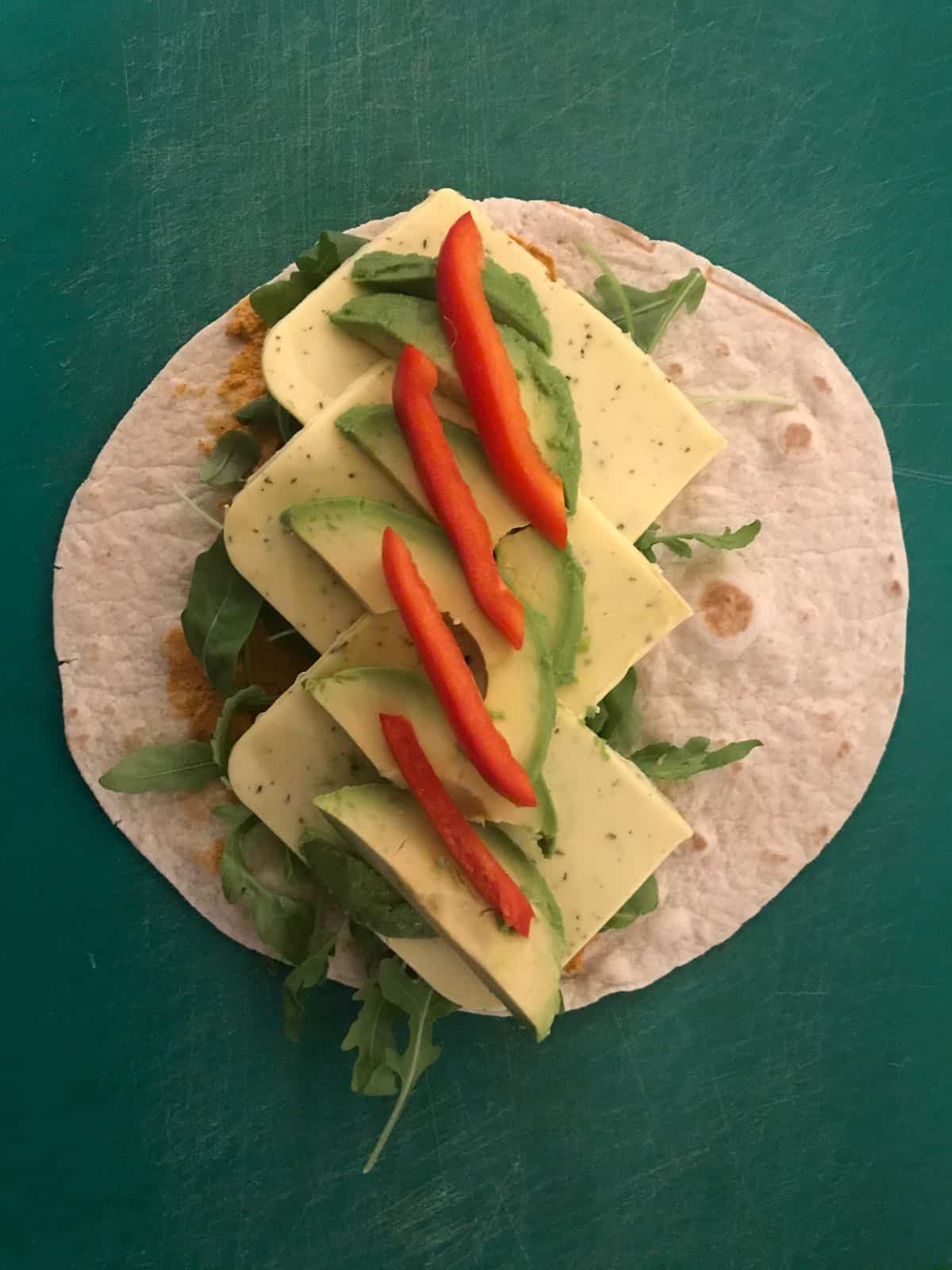 More Inspiration
For more easy, yet delicious, recipe ideas head over to the Vegabond recipe blog and find a few of our new favorites there. We update the blog every week with one new recipe and you can expect to see guest posts by bloggers, influencers, Vegabond-Community members and our staff there. If you are missing anything or got a question, let us know!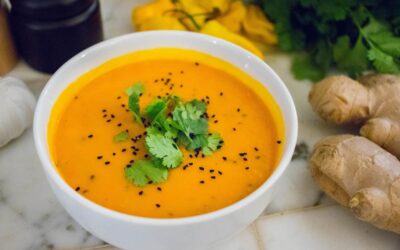 Pumpkin soup with a Caribbean touch Who doesn't love a good old pumpkin soup? We certainly do! Pumpkins are rich in vitamin A, C, E, B6, B11, and minerals like potassium, calcium, magnesium, and iron. Pumpkin also happens to be low in calories, so perfect...
OPENING HOURS
Monday: 9 am - 7 pm
Tuesday: 9 am - 7 pm
Wednesday: 9 am - 7 pm
Thursday: 9 am - 7 pm
Friday: 9 am - 7 pm
Saturday: 10 am - 7 pm
Sunday: 11 am - 6 pm
Visit us
STORE / LUNCHROOM
LELIEGRACHT 16
1015 DE AMSTERDAM
Visit us
STORE / LUNCHROOM
LELIEGRACHT 16
1015 DE AMSTERDAM
OPENING HOURS
Monday: 9 am - 7 pm
Tuesday: 9 am - 7 pm
Wednesday: 9 am - 7 pm
Thursday: 9 am - 7 pm
Friday: 9 am - 7 pm
Saturday: 10 am - 7 pm
Sunday: 11 am - 6 pm
OPENING HOURS
Monday: 9 am - 7 pm
Tuesday: 9 am - 7 pm
Wednesday: 9 am - 7 pm
Thursday: 9 am - 7 pm
Friday: 9 am - 7 pm
Saturday: 10 am - 7 pm
Sunday: 11 am - 6 pm