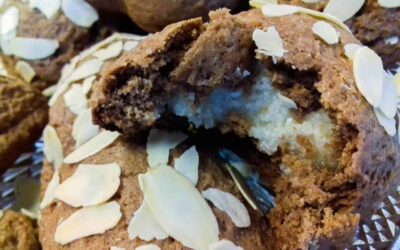 Filled Speculaas ( Speculaas recipe by Sascha from Zoete Koek. also check out her Instagram) Tonight is the night Sinterklaas will bring presents to the homes of excited children who can't wait to discover what this year's gifts will be. And with this...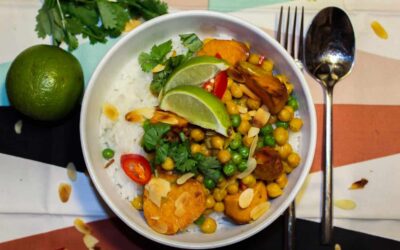 Chickpea Curry The Amsterdam Dance Event has just passed and we are in dire need of something hearty to get us back onto our feet and ready for the week to come. This delicious chickpea curry was cooked up by our friend Balda, who has been supporting...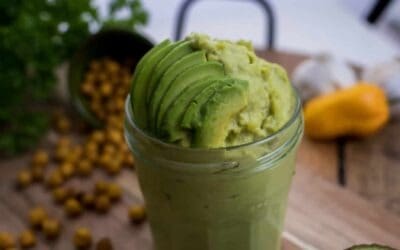 Avocado Hummus - Healthy Fat Heaven This recipe must be the holy grail for everyone who is absolutely obsessed with avocados and hummus, because this time, we throw them in the same pot for a healthy fat loaded, creamy super cream. We came up with this...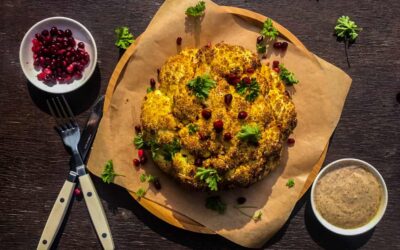 Whole Roasted Cauliflower For this week's recipe, we take a hit at a whole cauliflower head. We will marinate it, roast it and finish it up with some fresh pomegranate seeds for a fresh touch. This recipe is perfect to be part of a meal sharing event or to...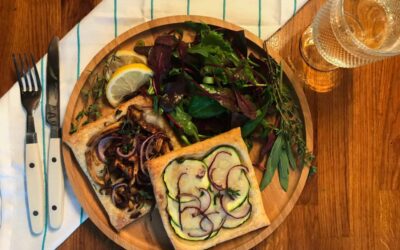 Puff-Pastry Squares With Vegan 'Gorgonzola'-Style Cheese and a Simple Salad In this weeks recipe, we take a shot at nothing else than delicious Gorgonzola-style cheese puff pastries. Fully flavoured and strong in taste, they truly shine when combined with...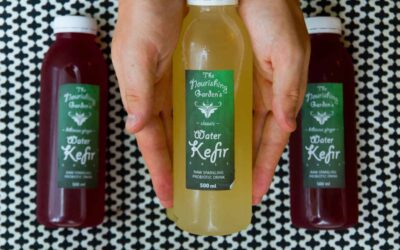 Water Kefir Water Kefir is not only delicious, it also provides some health benefits and is a great way to add some flavour to your day. At Vegabond, you can treat yourself to a tasty drink or you get yourself the necessary water kefir grains to make your...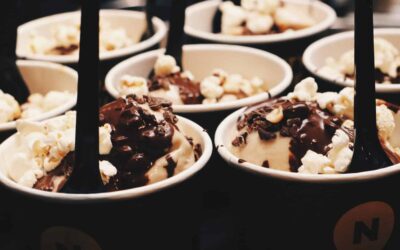 Peanut Butter Cup Nice Cream by NANABAR Peanut Butter Nice Cream topped with Raw Cacao Nibs, Popcorn & Salted Peanuts. Served with Cacao Fudge   This is hands down the most popular flavour at NANABAR. The salted peanuts combined with their rich cacao fudge really...
Openingstijden
Daily from 9 am - 8 pm