A few things to (not?) do in 2018…
Another year is coming to an end and as usual, people start to collect and create the new year's resolutions. New Year. New Me. Here at Vegabond, we sat down to discuss the matter in an extremely serious, not at all sarcastic and very unentertaining way. The result is this growing list of things that you should do in 2018…or maybe not. Or should you?
Add your best new years resolutions in the comments below and we will add them to our list to inspire others and share the spirit of achieving great things in the next year!
Hug a chicken
Improve my origami skills
Have the Vegabond team play 'poop the potato'
Get on an airplane to New Zealand without a plan
Be late for work as much as possible
Miss as many trains as possible
Organise a Nono Cakes donut eating competition
 Practising eating spicy food by using El Jefe salsa as pasta sauce from now on
Only eat cakes on Sundays, nothing else
Cuddle more cactuses
Procrastinate more by watching more YouTube videos
Quit more jobs
Find fewer friends
Make more mistakes
Eat less Pizza
Quit the gym
Swim all of Amsterdam's canals
More Inspiration
For more easy, yet delicious, recipe ideas head over to the Vegabond recipe blog and find a few of our new favorites there. We update the blog every week with one new recipe and you can expect to see guest posts by bloggers, influencers, Vegabond-Community members and our staff there. If you are missing anything or got a question, let us know!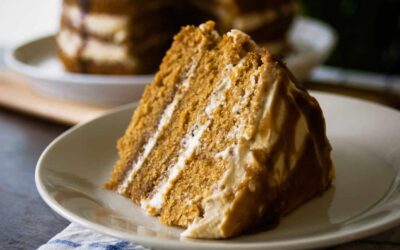 Seductive Salted Caramel Layer Cake Let's face it, this cake is loaded with calories but totally irresistible. Deep, buttery, brown sugar based cake has layers of salted caramel oozing between each bite and a rich caramel buttercream. This gorgeous cake is an...