Pumpkin soup with a Caribbean touch
Who doesn't love a good old pumpkin soup? We certainly do! Pumpkins are rich in vitamin A, C, E, B6, B11, and minerals like potassium, calcium, magnesium, and iron. Pumpkin also happens to be low in calories, so perfect for those who want to take it a bit easy in preparation for all the binge eating during the upcoming holidays! 
We made our pumpkin soup with a bit of a Caribbean twist, by using nigella seeds, paprika powder, and the super spicy madam Jeanette peppers. Make sure to use them whole, as we want them mostly for their flavor, not so much for their fire. Those who like it hot can squeeze some of the cooked pepper liquid over their soup later!
Ingredients (6 servings) :
1 medium to large orange pumpkin (about 1,5 kg), cut into large chunks leaving on the skin

2 large white onions, cut into chunks

2 madam Jeanette peppers, whole

1 thick, 5-cm-long piece of fresh ginger, coarsely chopped

4 large cloves of garlic, coarsely chopped

2 large bay leaves, whole

2 teaspoons of paprika powder

1 teaspoon of nigella seeds

1/2 teaspoon of salt

Vegan butter or oil to fry in

Fresh coriander and some extra nigella seeds for decoration

Some more salt and pepper to taste
Instructions:
Heat up a large soup pot and add a generous amount of vegan butter or oil. We used 'Alsan' butter from our store, which works great. On a low heat, fry the onions until they start going soft and a bit brown. This should take a few minutes. Then add the chopped garlic and ginger and fry for another couple of minutes.

Add the nigella seeds and fry for a minute. Add the paprika powder and fry for another minute.

Add the chunks of pumpkin to the pot and mix well

Add the bay leaves, Madame Janette's, half a teaspoon of salt and about 1,5 liter of boiling water (or more, to cover the pumpkin chunks)

Simmer for about 20-30 minutes, stirring occasionally, careful not to burst open the Madame Janette's, we want them to stay whole.

Take out the bay leaves when the pumpkin has gone completely soft

Take out theMadame Janette's peppers and set them aside for later use at the table

Blend the soup smooth with a stick blender, taste and season if necessary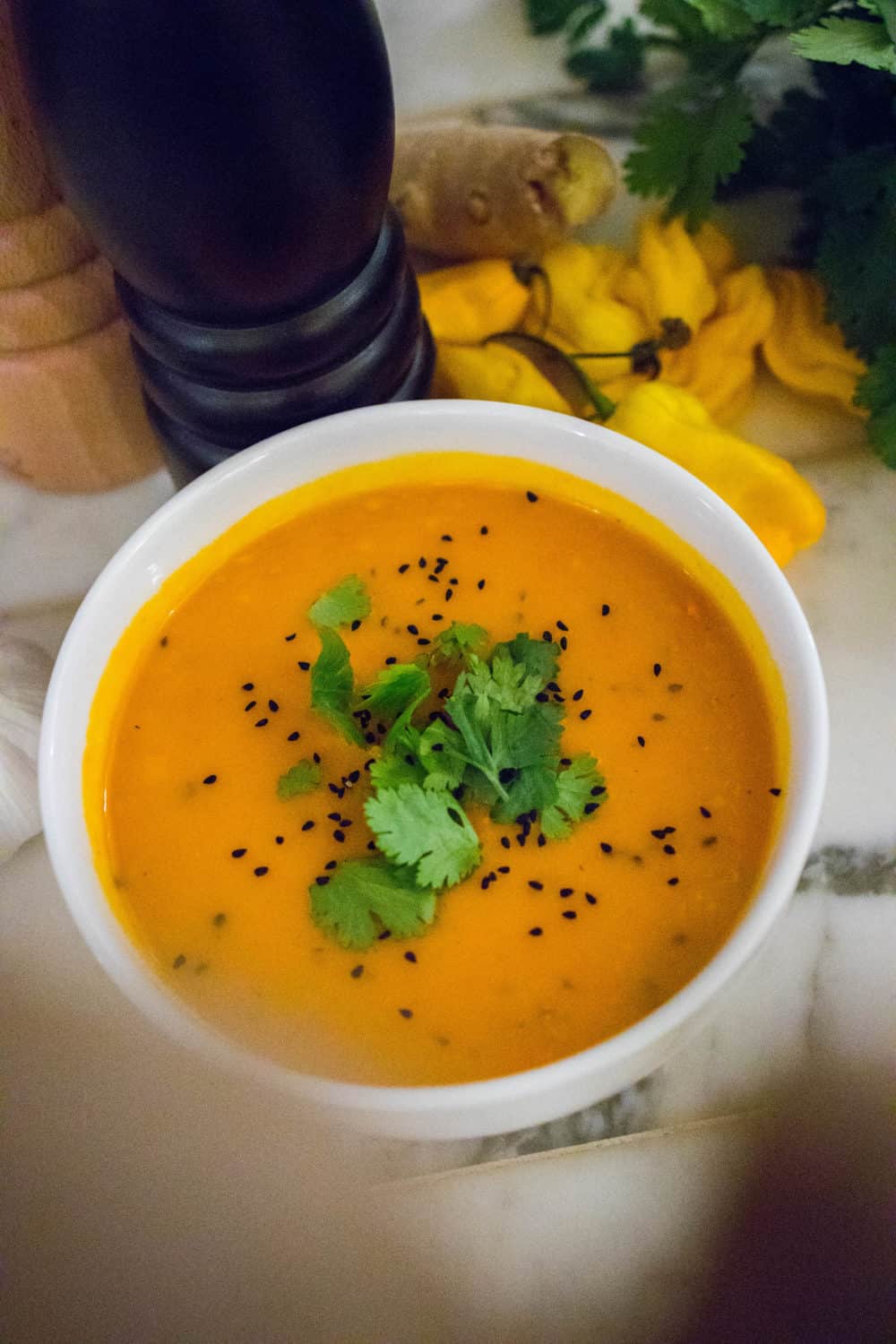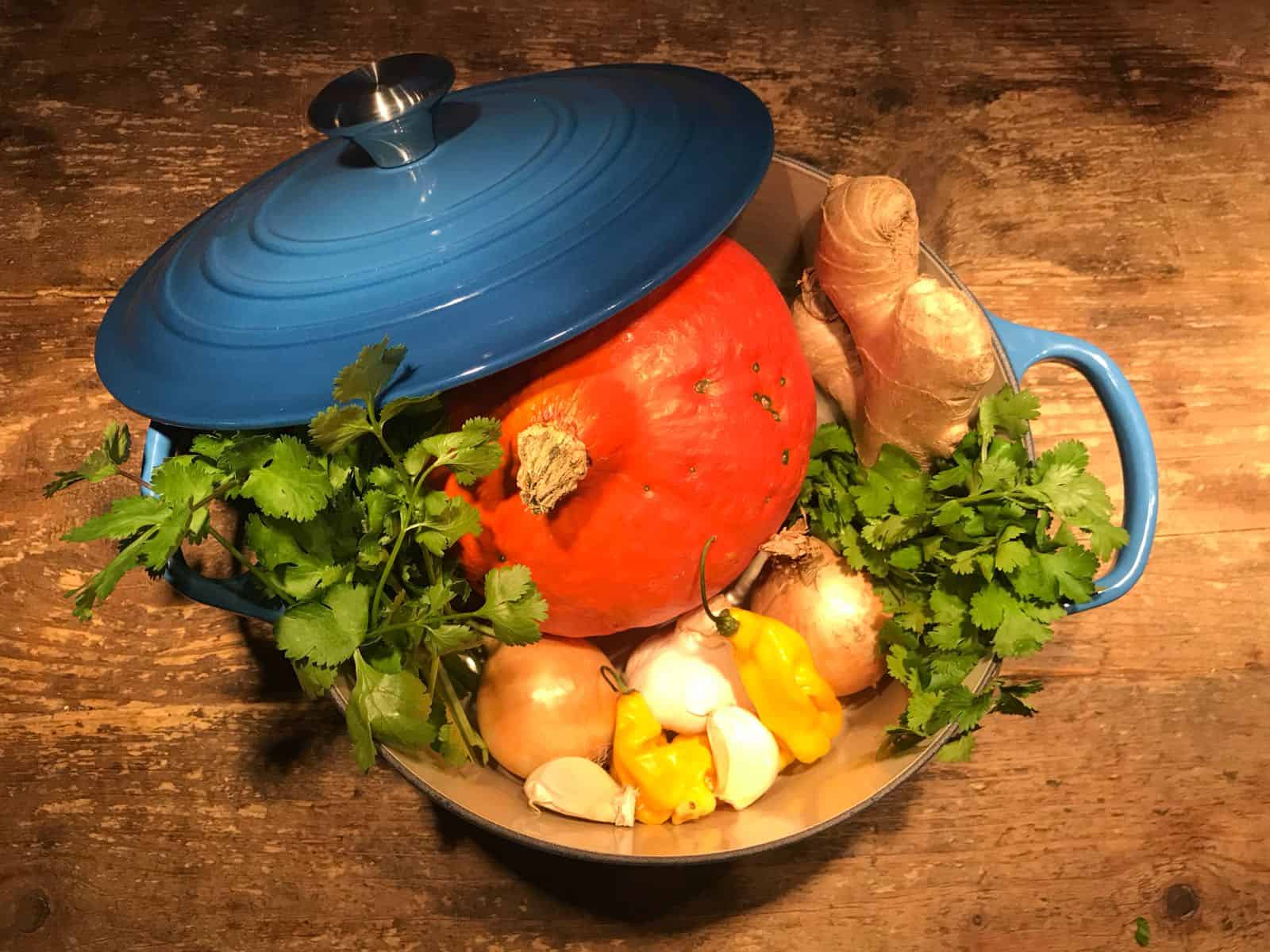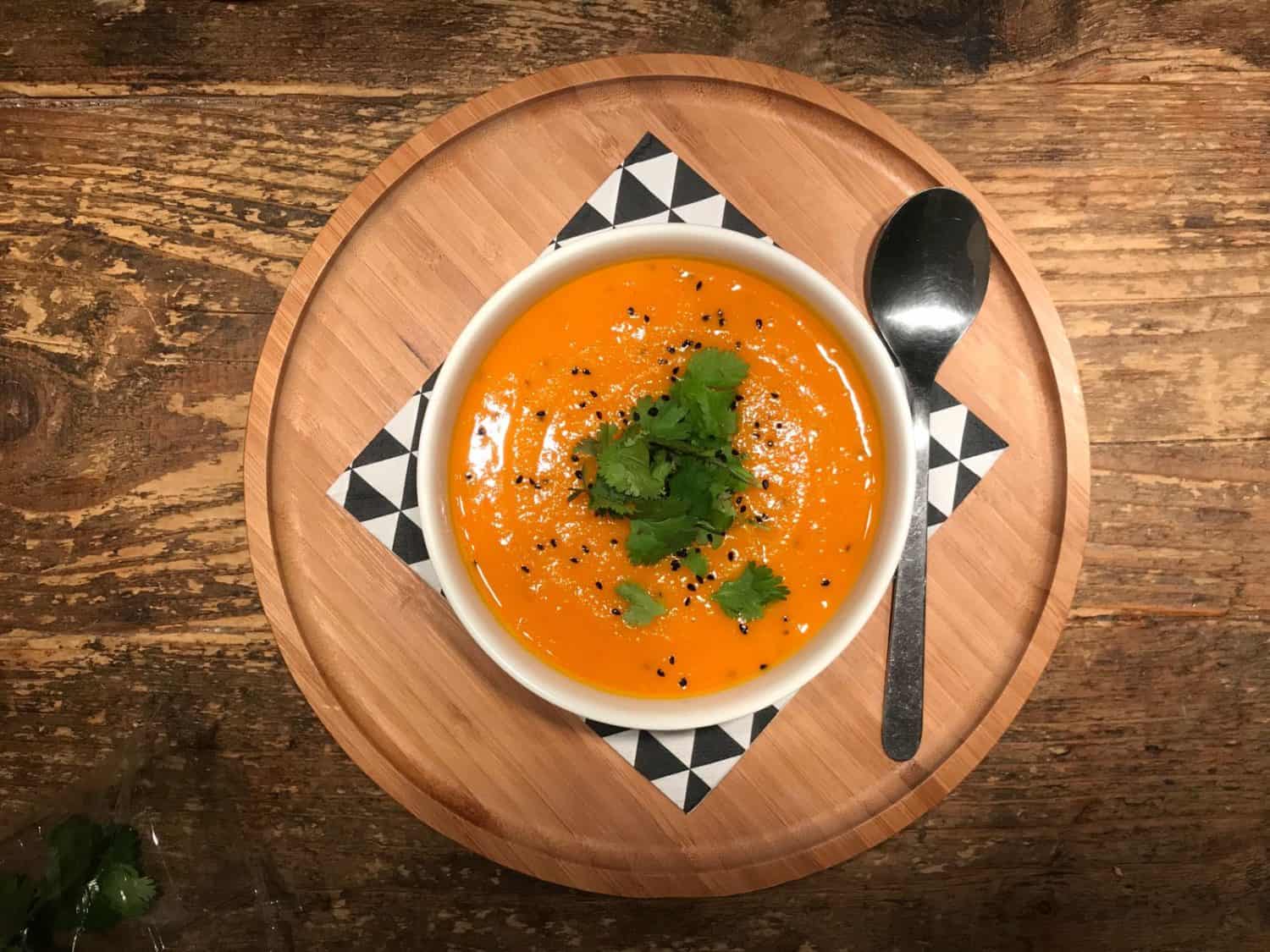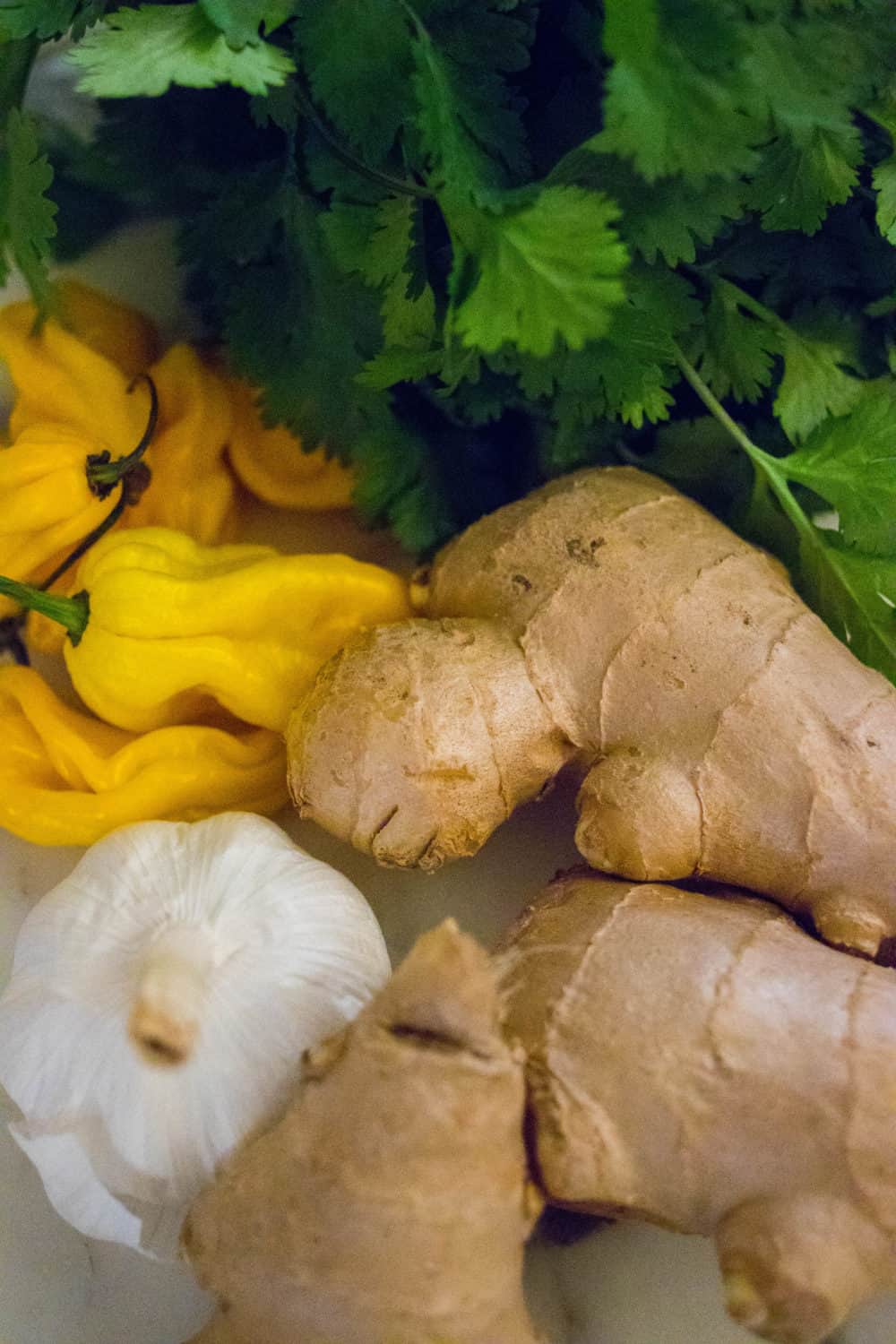 More Inspiration
For more easy, yet delicious, recipe ideas head over to the Vegabond recipe blog and find a few of our new favorites there. We update the blog every week with one new recipe and you can expect to see guest posts by bloggers, influencers, Vegabond-Community members and our staff there. If you are missing anything or got a question, let us know!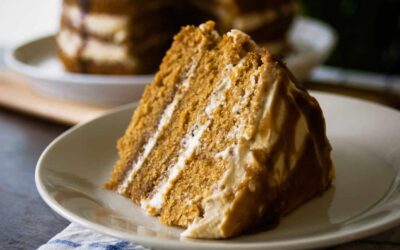 Seductive Salted Caramel Layer Cake Let's face it, this cake is loaded with calories but totally irresistible. Deep, buttery, brown sugar based cake has layers of salted caramel oozing between each bite and a rich caramel buttercream. This gorgeous cake is an...