Avocado Hummus – Healthy Fat Heaven
This recipe must be the holy grail for everyone who is absolutely obsessed with avocados and hummus, because this time, we throw them in the same pot for a healthy fat loaded, creamy super cream. We came up with this recipe cause many of us love hummus and guacamole nearly to the same degree, but both can get kind of repetitive even if you switch around the spices. Combining them into a single dish gives you a complex combination of flavours from the chickpeas, the tahini and the avocado. By adding avocado, you also don't have to use as much olive oil as normally when making the cream. The soft consistency of the avocado will smoothen the dip and bring you closer to the desired texture without adding too many calories from olive oil (of course avocados also have quite some calories but those contribute to the desired taste more than olive oil would).
This dip goes extremely well on bread or gluten free crackers or vegetable sticks, but you can also take a spoon and simply eat it all straight from the bowl!
Ingredients for one portion:
1)  250gr soaked chickpeas
2)  2 ripe, medium-sized avocados
3)  1/4 teaspoon tahini
4)  A bit of lemon juice
5)  Pinch of salt

8) 2 tablespoons olive oil
Instructions:
1)  Drain the soaked chickpeas & cut the avocados into small pieces
2)  Throw the chickpeas into a food processor and add one tablespoon olive oil and the tahini to it
3) Blend until you have a smooth paste
4) Add the avocados and the second tablespoon olive oil and continue to blend the mix until its smooth. You can add a bit of water if you prefer a more liquid mix
5) Add the end, add the lemon juice, the salt and a bit of pepper into the food processor and blend it all one last time
Enjoy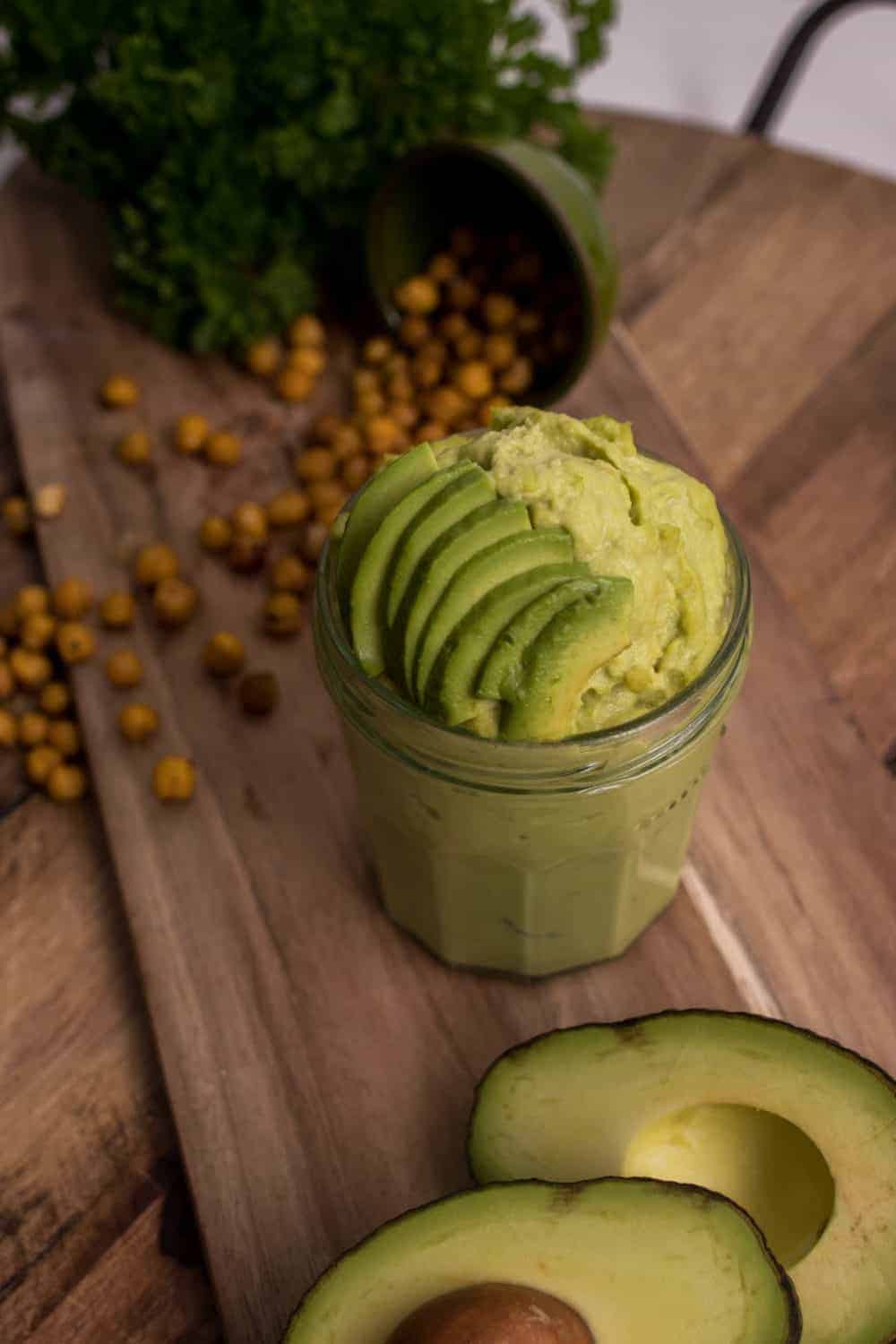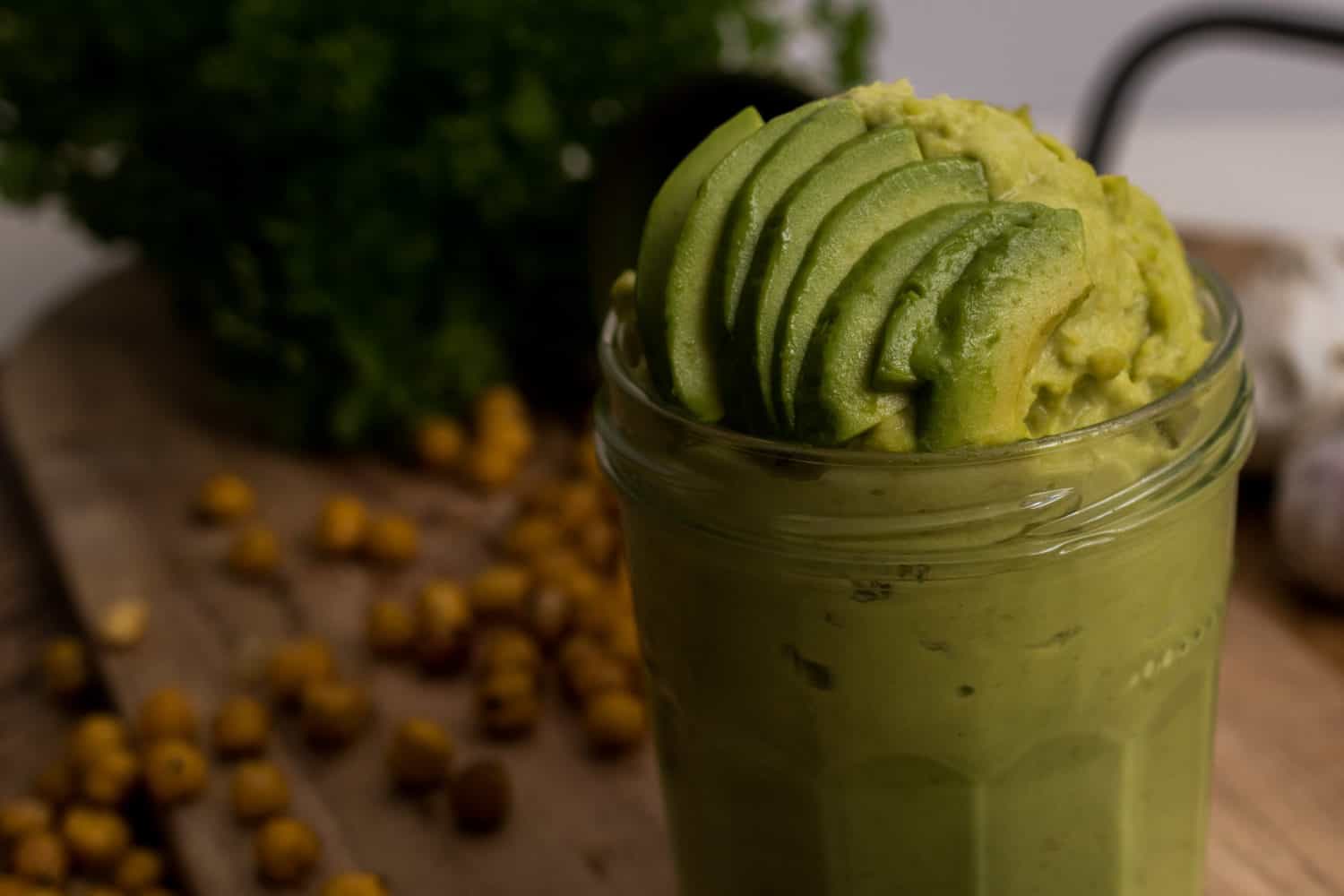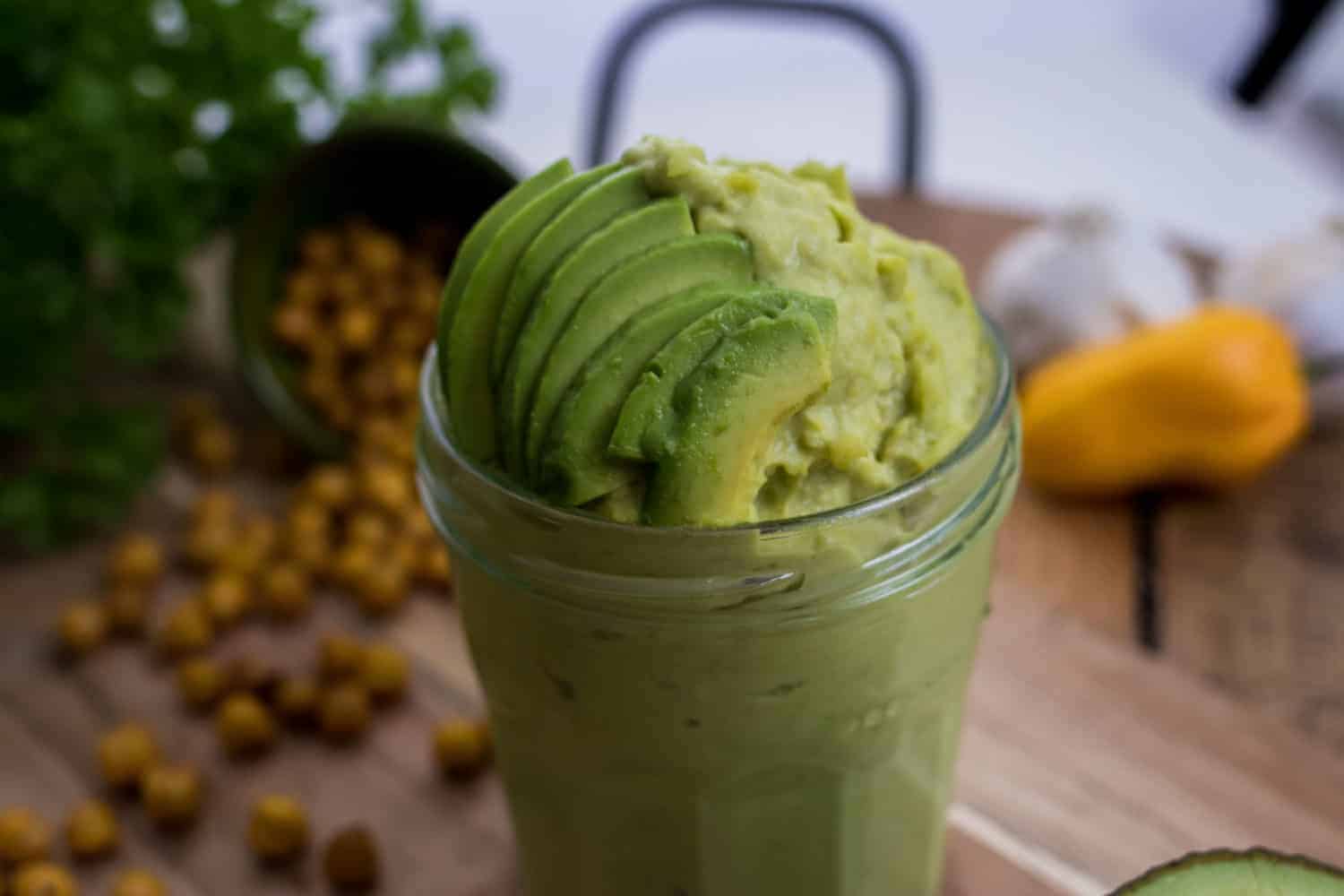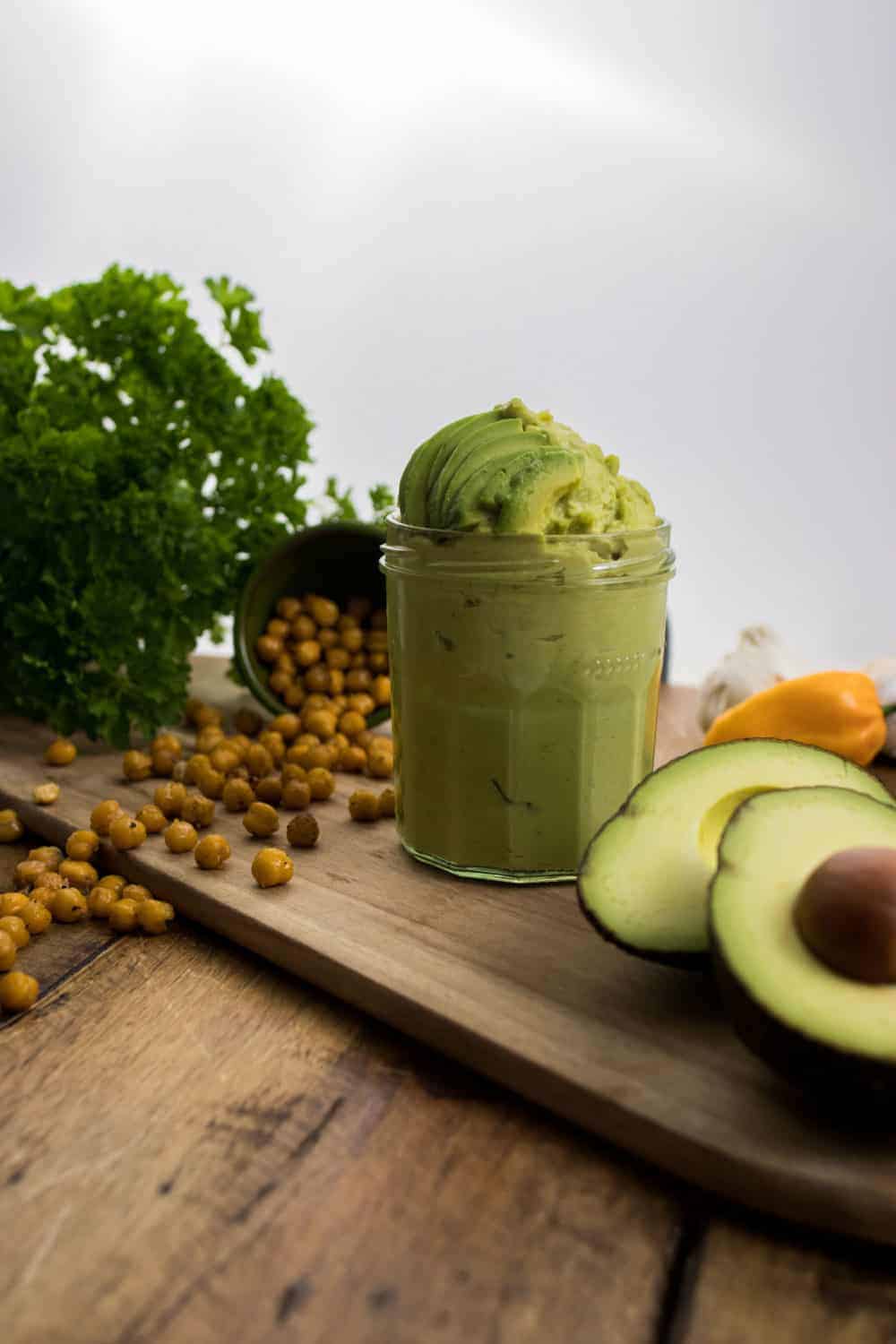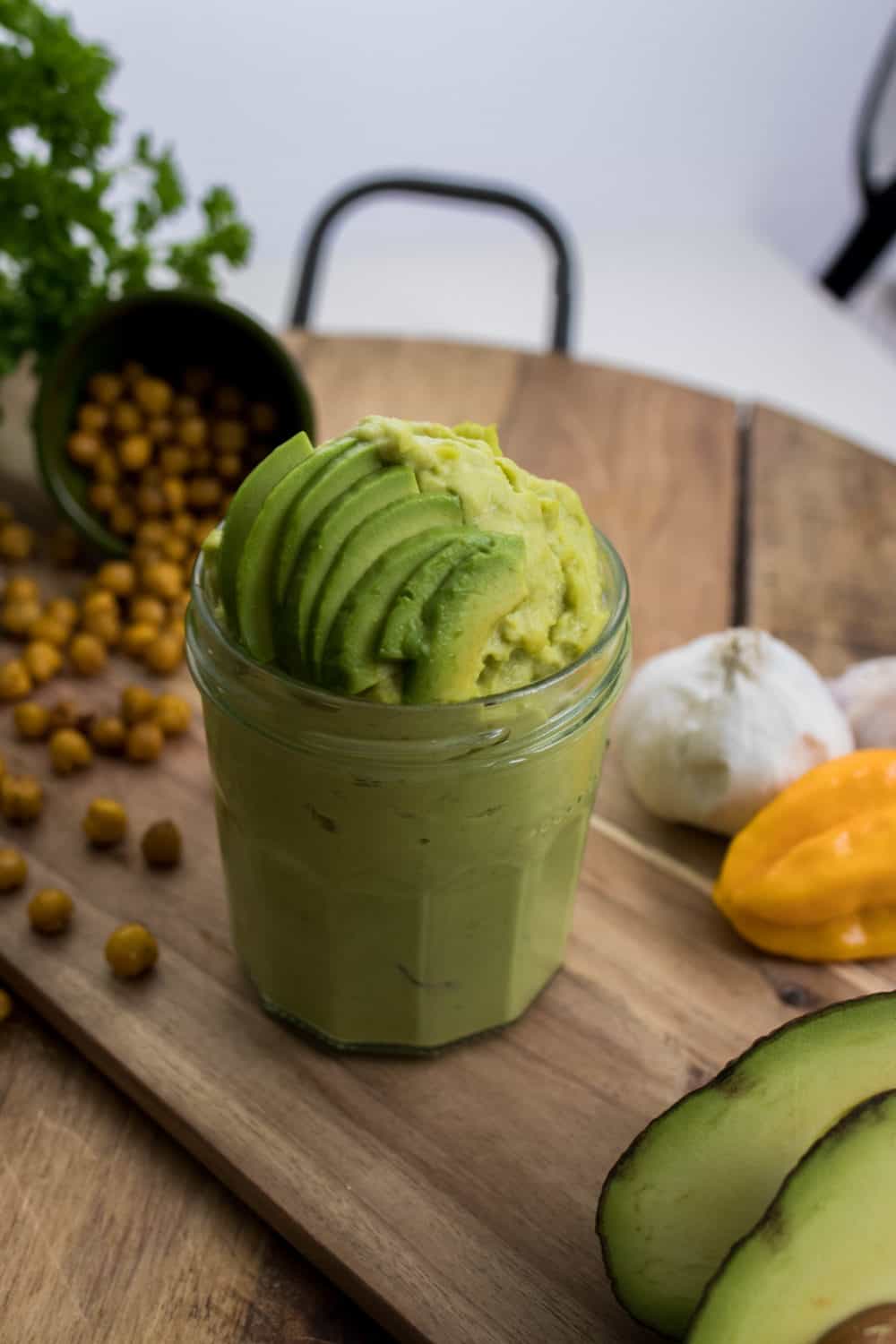 More Inspiration
For more easy, yet delicious, recipe ideas head over to the Vegabond recipe blog and find a few of our new favorites there. We update the blog every week with one new recipe and you can expect to see guest posts by bloggers, influencers, Vegabond-Community members and our staff there. If you are missing anything or got a question, let us know!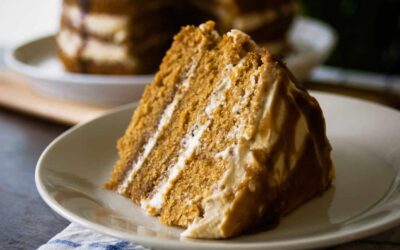 Seductive Salted Caramel Layer Cake Let's face it, this cake is loaded with calories but totally irresistible. Deep, buttery, brown sugar based cake has layers of salted caramel oozing between each bite and a rich caramel buttercream. This gorgeous cake is an...