Creamy Potato-Leek Soup
Leeks are in season and we decided to make you a classic: potato-leek soup. This soup has a gentle taste, but its creamy texture will leave you wanting for more. The trick with this soup is to give it a nice buttery taste by using vegan butter or rapeseed oil instead of the often used olive oil. The nutritional yeast will give it a slightly nutty flavor and adds to the umami flavor of this dish. Some freshly ground black pepper on top gives it that final kick. Super easy and quick to make, but always a winner!
Ingredients
50 grams of firm vegan butter (like Alsan) or 4 tablespoons of rapeseed oil 

4 leeks, cut in rings about 1 cm thick

4 small potatoes, cut in cubes

3 white onions, chopped

4 cloves of garlic, chopped

1 small glass of vegan dry white wine (about 100 ml)

2 vegan vegetable bouillon cubes (we used Marigold)

1 liter of boiling water (more if you like your soup a bit thinner)

3 tablespoons of nutritional yeast

Salt and pepper

Fresh parsley, chopped

Vegan parmesan (we used Violife Prosociano)
Instructions:
Heat the butter or oil in a large soup pot over a medium heat

Add the onion and garlic, fry gently for 10 minutes with the lid on, until soft 

Add the leek rings and fry until soft, it's okay if they turn a bit brown. Stir occasionally. 

Turn the heat up and add the wine, cook without the lid for a few minutes until the wine has evaporated

Add the potatoes, bouillon cubes and the water and bring to a boil

Let the soup simmer with the lid on for about 15 minutes until the potatoes are soft and start falling apart

Add the nutritional yeast

Blend with a stick blender until smooth 

Add some more water if desired and add salt and pepper to taste.
Serve with grated vegan parmesan, a generous amount of chopped fresh parsley and black pepper.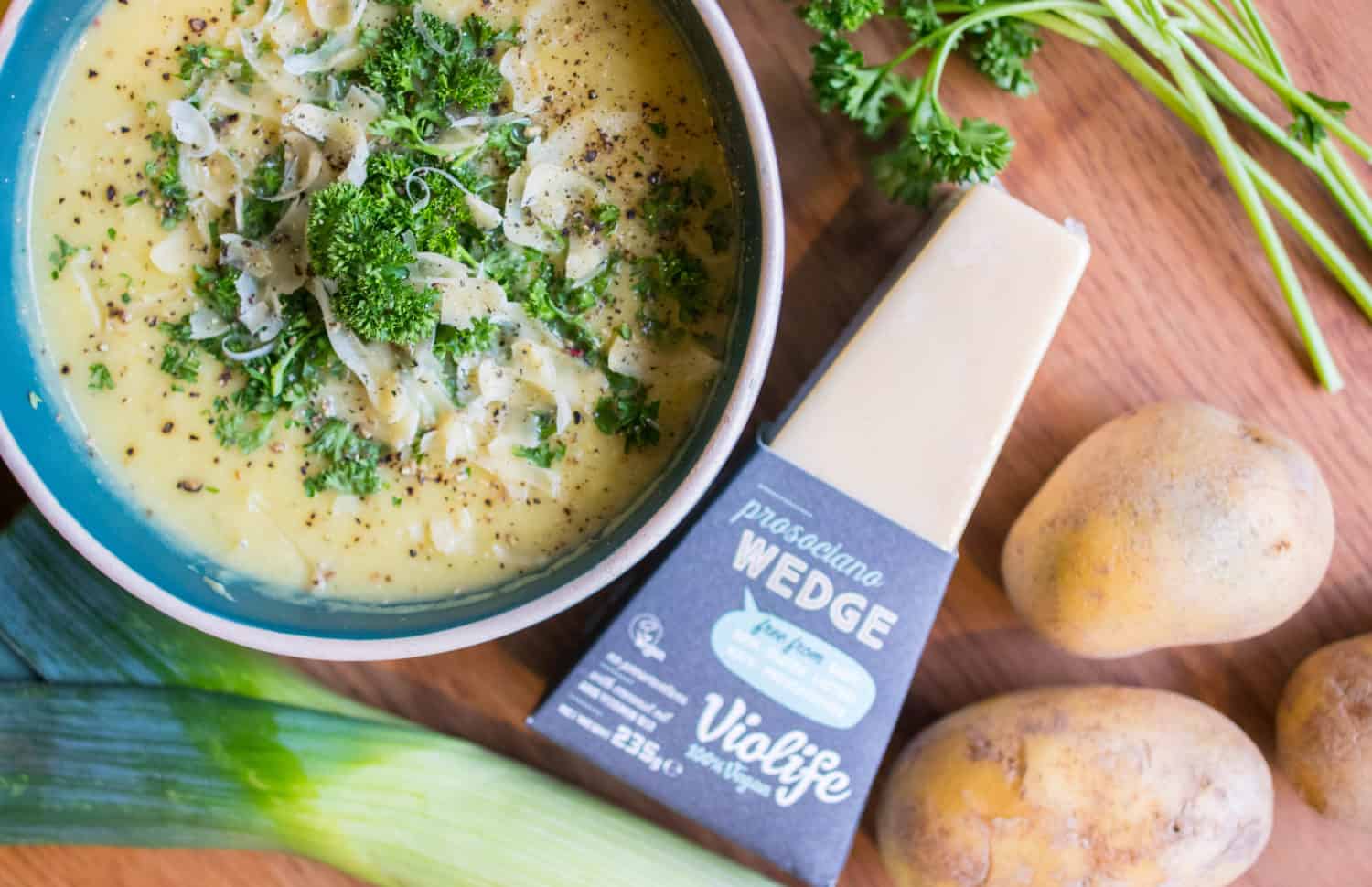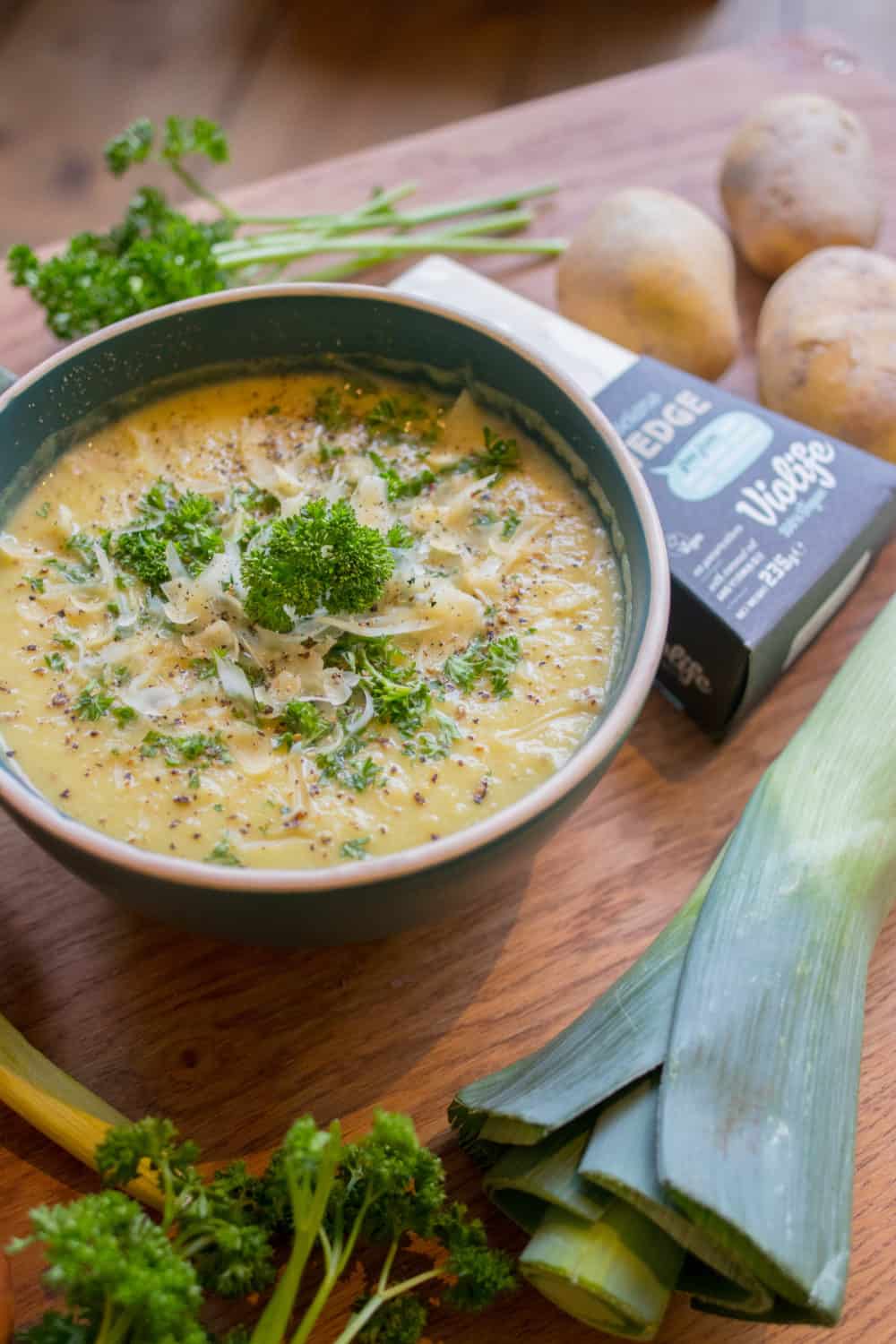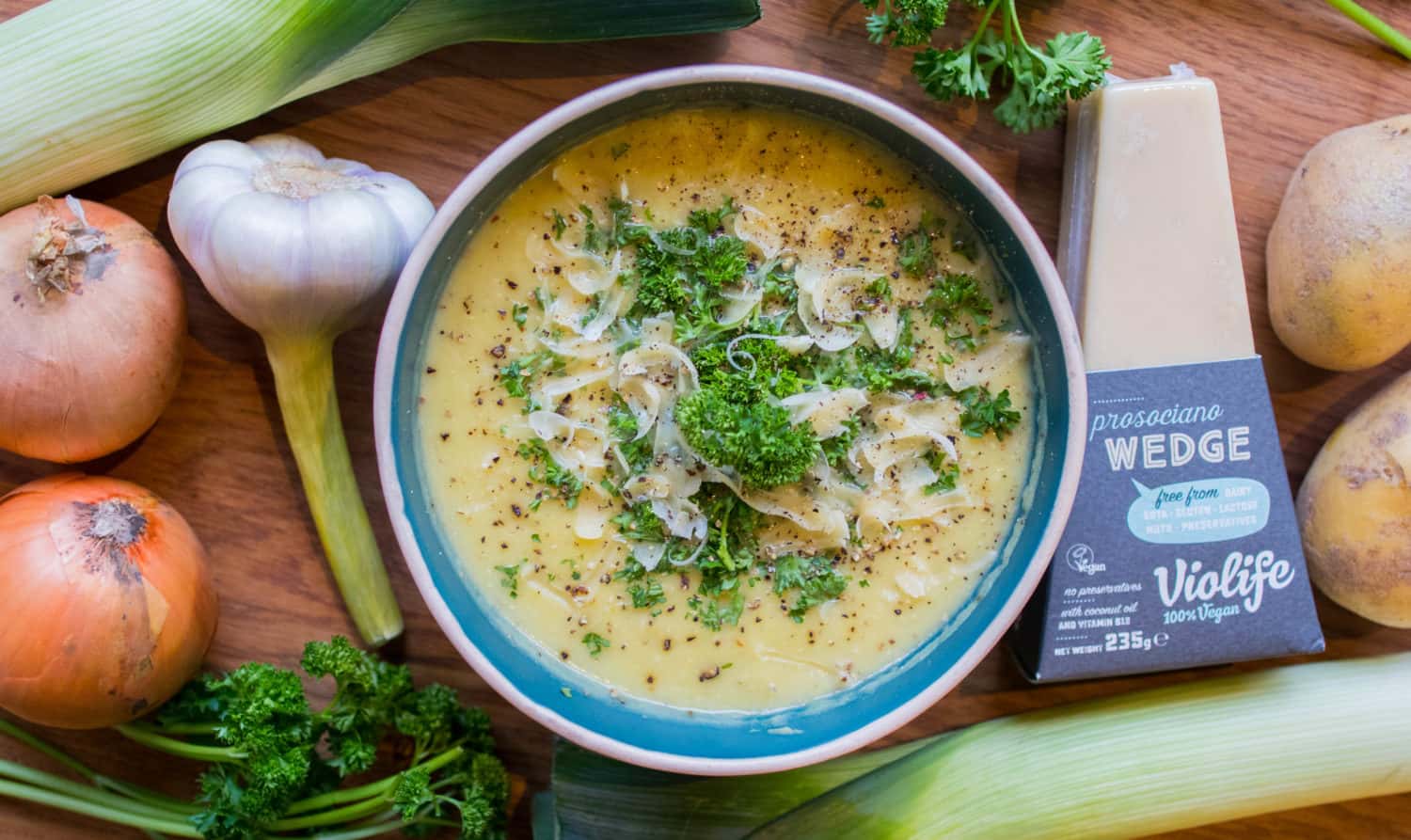 More Inspiration
For more easy, yet delicious, recipe ideas head over to the Vegabond recipe blog and find a few of our new favorites there. We update the blog every week with one new recipe and you can expect to see guest posts by bloggers, influencers, Vegabond-Community members and our staff there. If you are missing anything or got a question, let us know!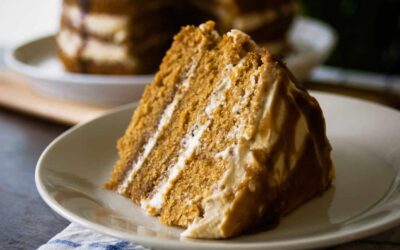 Seductive Salted Caramel Layer Cake Let's face it, this cake is loaded with calories but totally irresistible. Deep, buttery, brown sugar based cake has layers of salted caramel oozing between each bite and a rich caramel buttercream. This gorgeous cake is an...