Peanut Butter Cup Nice Cream by NANABAR
Peanut Butter Nice Cream topped with Raw Cacao Nibs, Popcorn & Salted Peanuts. Served with Cacao Fudge
This is hands down the most popular flavour at NANABAR. The salted peanuts combined with their rich cacao fudge really hits the spot. They serve it with popcorn for extra crunch.
NANABAR is a unique pop up concept in London's hip area Shoreditch that serves all vegan nice cream produced from frozen bananas topped with whole food toppings. Simply said what they do is like "Ice cream but good for you."
We are more than excited to have the young NANABAR team showcase one of their best-selling products here on our blog and provide you with the detailed recipe to recreate it at home. 
Ingredients (enough for 4 people):
2)  4 heaped tablespoons peanut butter (we like it crunchy!)
3)  6 tablespoons salted peanuts
4)  4 tablespoons cacao nibs
Instructions:
1)  Put them in a container or plastic bag and freeze in your freezer overnight. Make sure your bananas are ripe before freezing them, meaning, they should have some brown spots at least. 
2) Combine frozen banana and peanut butter in a food processor and blend until smooth and creamy. You may need to remove the lid and wipe down the sides to get it moving. Be careful not to over-blend it.
3)  Add half of the peanuts and cacao nibs to the mixture, give it a quick stir with a spoon and then scoop into bowls
For the Cacao Fudge:
4) Combine equal parts raw cacao powder & pure maple syrup with a pinch of Himalayan pink salt in a food processor. Add more water if it's too thick.
5) Drizzle the cacao fudge and top with peanuts, cacao nibs, and popcorn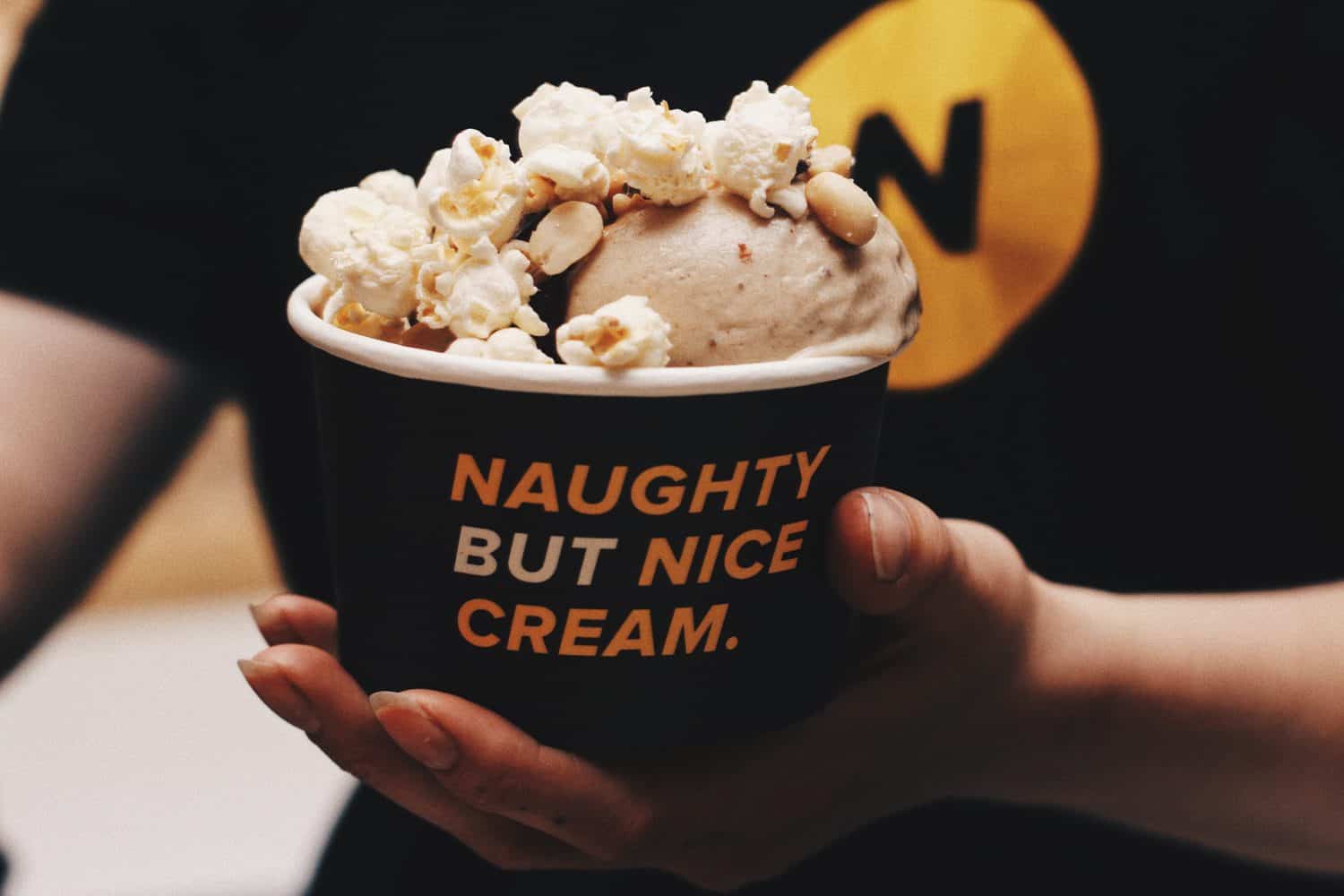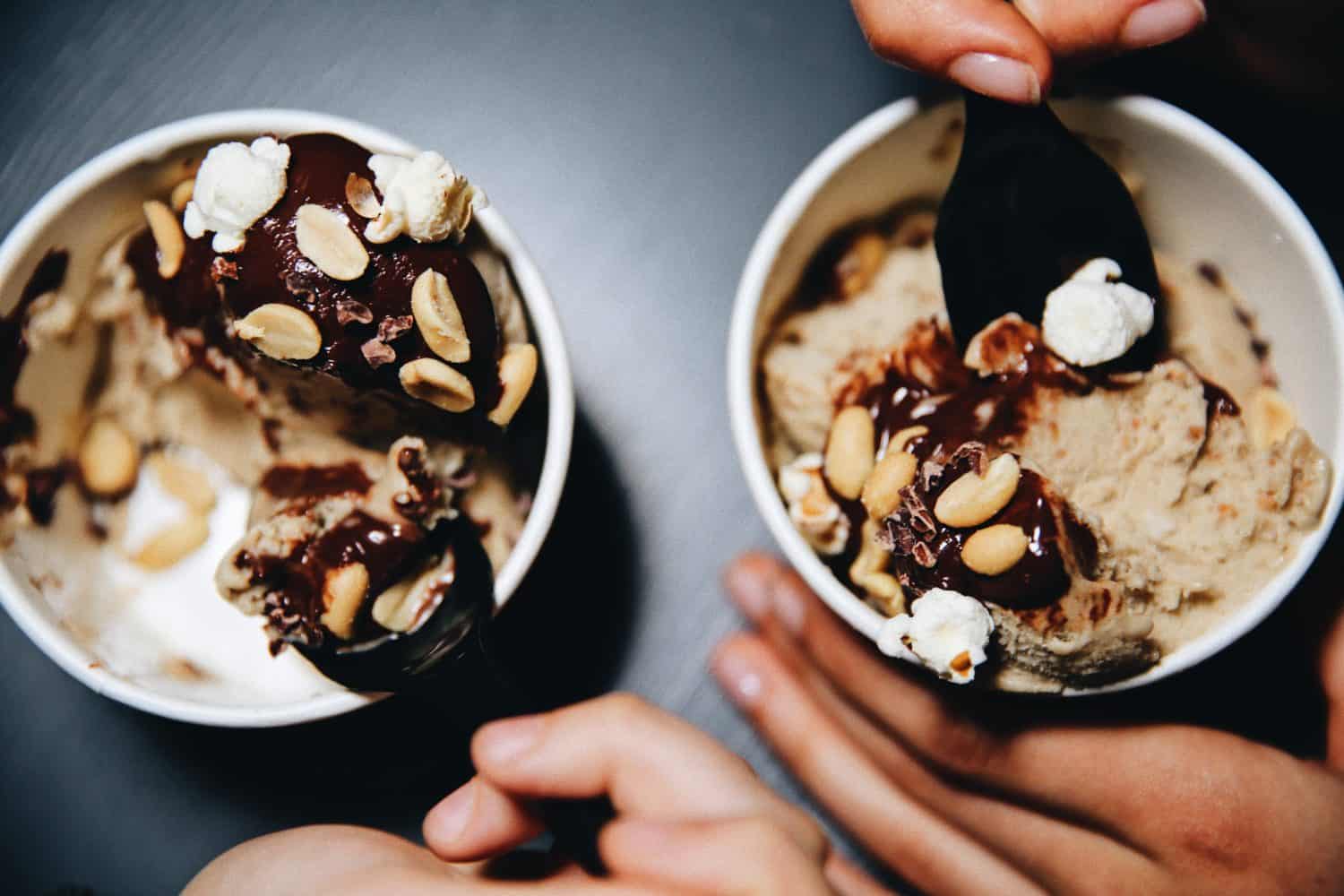 More Inspiration
For more easy, yet delicious, recipe ideas head over to the Vegabond recipe blog and find a few of our new favorites there. We update the blog every week with one new recipe and you can expect to see guest posts by bloggers, influencers, Vegabond-Community members and our staff there. If you are missing anything or got a question, let us know!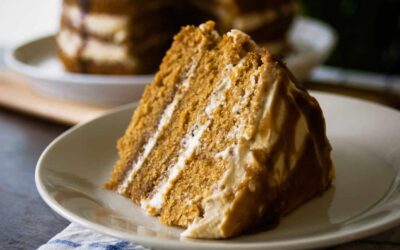 Seductive Salted Caramel Layer Cake Let's face it, this cake is loaded with calories but totally irresistible. Deep, buttery, brown sugar based cake has layers of salted caramel oozing between each bite and a rich caramel buttercream. This gorgeous cake is an...