Vegan Kruidnoten (With Or Without Chocolate)
Kruidnoten are surely one of the Dutch traditions we are most fond of. They are an essential part of our winter and everyone gets excited once they become available in-store and turns super sad when Sinterklaas hits and they are nowhere to be found. All of us Dutchies, foreigners, and expats also have a love/hate relationship with this sweet treat. They are simply too good to stop eating and a single person can easily devour 2-3kg in a single week. To make sure that you don't have to search several stores to find yourself a vegan version (or that you can have them all year round), we took the time to mix up this super delicious recipe for all-vegan homemade kruidnoten with or without chocolate!
Ingredients
200 grams of self-raising flour

100 grams of brown sugar (we used the Dutch 'basterdsuiker')

1 tablespoon of 'speculaaskruiden' or Pumpkin spice

A pinch of salt

120 grams of vegan butter (we used Alsan)

2 tablespoons of water

1 bar of vegan dark chocolate (we used Vivani Dark Nougat)

1 bar of vegan white chocolate (we used iChoc White Vanilla)
Instructions:
In a bowl, mix the butter and sugar together. Add all other ingredients and knead it into a smooth ball of dough. Wrap the dough in cling film and place in the fridge for at least one hour. 

Preheat your oven to 160 degrees Celsius. Take two baking trays and cover them with parchment paper. Take the dough from the fridge and use your hands to form small balls, about 1 to 1,5 cm wide. Place the balls on the baking trays and press them down slightly so they can't roll off. Bake them in the oven for about 15 to 20 minutes.

Let the 'kruidnoten' cool down completely. Melt both types of chocolate separately 'au Bain Marie', by putting chunks of chocolate in a small bowl which you then place into a bigger bowl filled with boiling water. This way, the chocolate will melt softly and won't burn. Make sure no water gets into the bowls with chocolate.

To cover them in chocolate, place one on a fork and dip it in the chocolate completely, letting excess chocolate drip off above the bowl. You can get really creative and make some pretty patterns by using both types of chocolate on the same 'kruidnoot'.

After dipping them, place the 'kruidnoten' back onto a piece of parchment paper and let them cool down completely until the chocolate layer has fully hardened.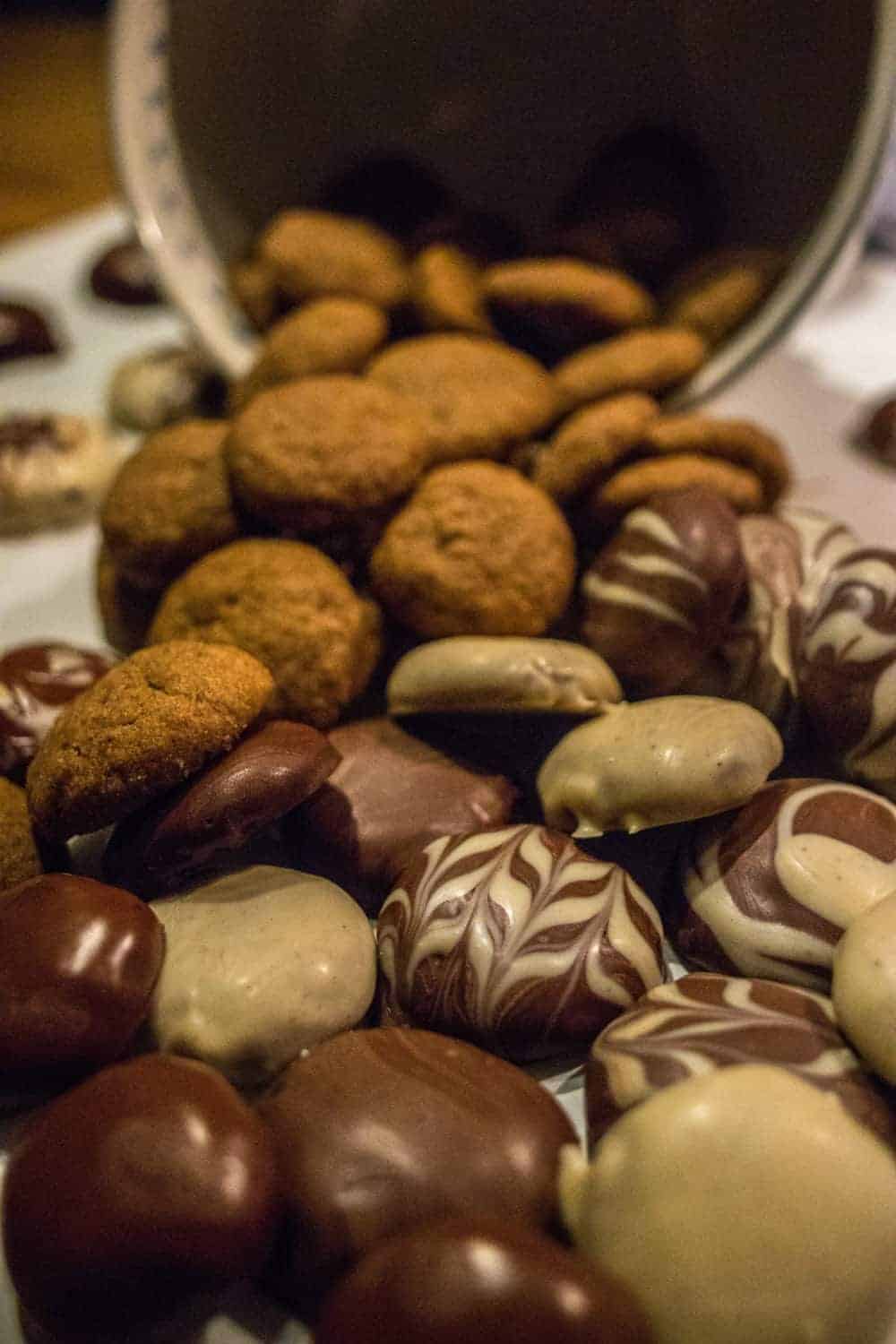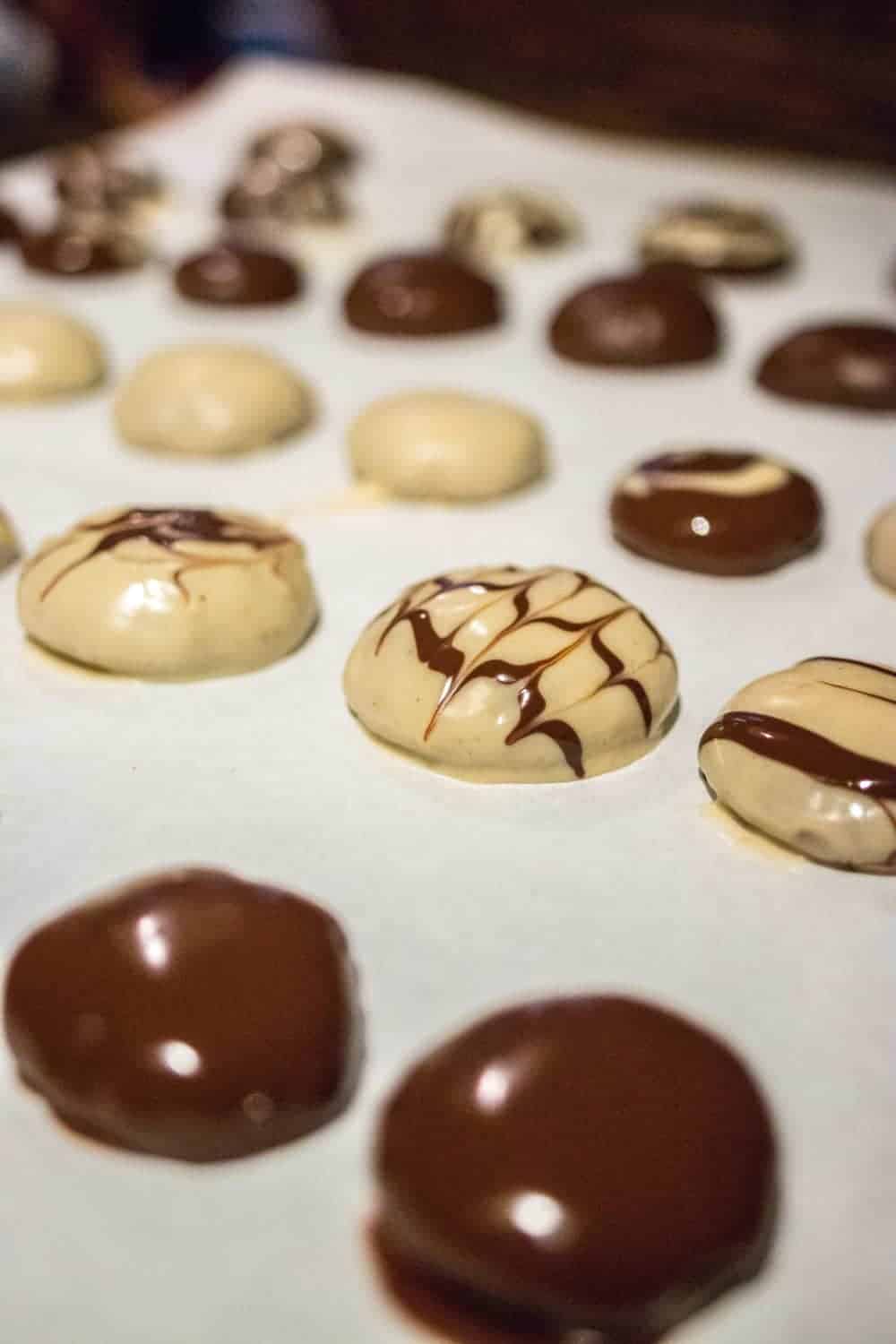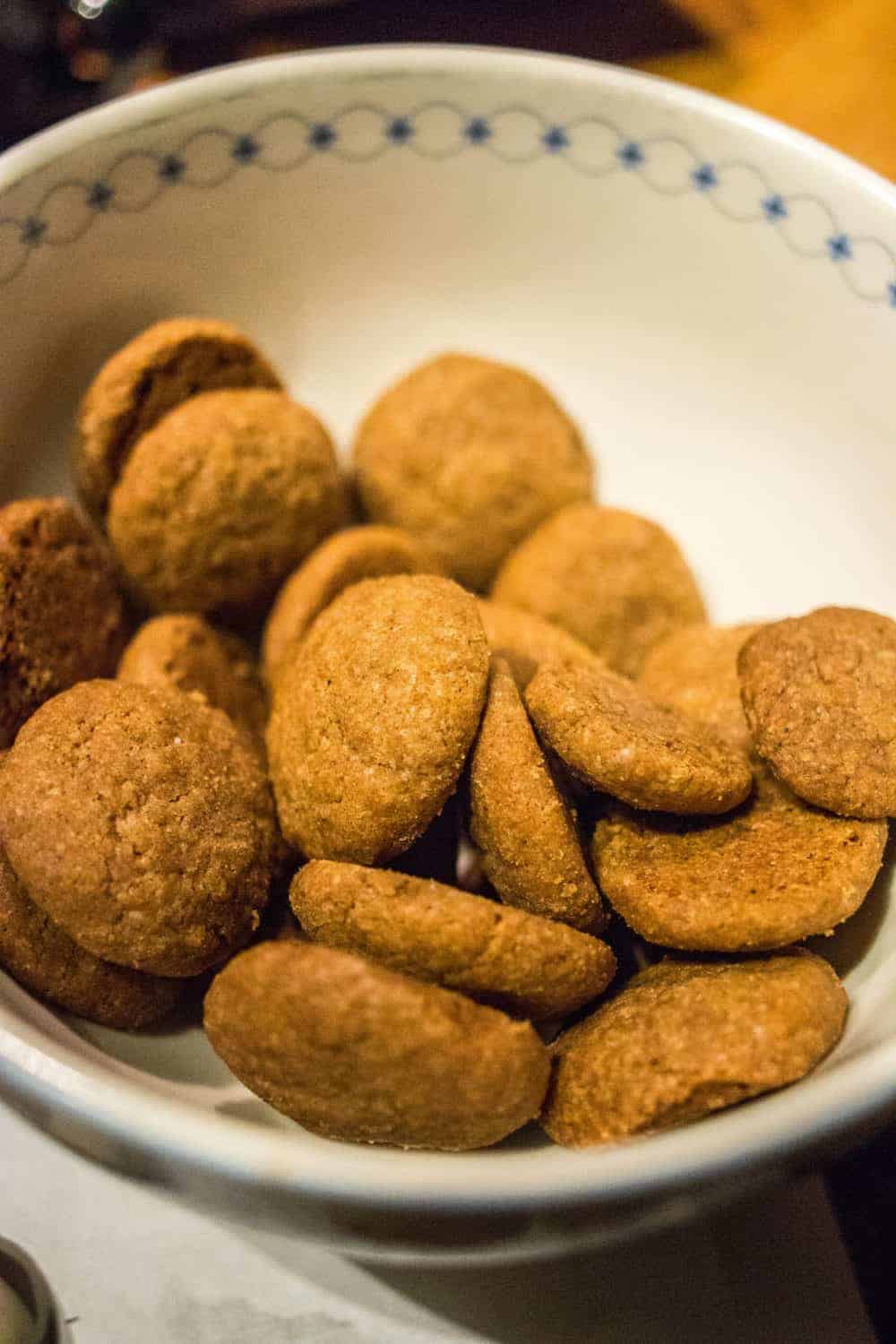 More Inspiration
For more easy, yet delicious, recipe ideas head over to the Vegabond recipe blog and find a few of our new favorites there. We update the blog every week with one new recipe and you can expect to see guest posts by bloggers, influencers, Vegabond-Community members and our staff there. If you are missing anything or got a question, let us know!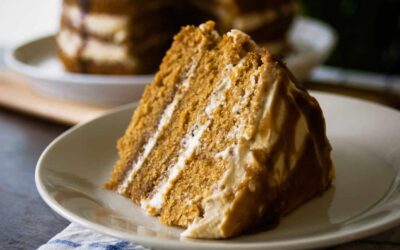 Seductive Salted Caramel Layer Cake Let's face it, this cake is loaded with calories but totally irresistible. Deep, buttery, brown sugar based cake has layers of salted caramel oozing between each bite and a rich caramel buttercream. This gorgeous cake is an...