Water Kefir
Water Kefir is not only delicious, it also provides some health benefits and is a great way to add some flavour to your day. At Vegabond, you can treat yourself to a tasty drink or you get yourself the necessary water kefir grains to make your own ones at home. There isn't much needed to create your own water kefir and the number of flavours you can create is only limited by your imagination. Simply follow the instructions in this blog post, and you will be surprised by how easy it is to create delicious, refreshing water kefir at home. 
Ingredients (for 60gr of water kefir grains):
Big glass container, plastic spoon, plastic big strainer. Don't use metal instruments.
1) 1 liter of filtered water or mineral water
2) 1 organic lemon split in halves
3) 1 organic dry fig
4) 4 Tablespoons of organic crystal sugar, coconut sugar or blond palm sugar (no dark arenga palm sugar, it doesn't work)
Instructions:
1)  Mix all ingredients together & close the bottle.
2)  Let it sit for 48 hours (remember to open it at least once a day to let the air produced by the fermentation out). You can let it ferment for 2 to 6 days but 2 days has been proving itself as the ideal time span. The more the ingredients ferment, the less sugar will remain in the resulting drink.
3) After 2 days, open the bottle, discard the fig, scoop the lemon, juice it and add the juice to the liquid in the bottle, stir it. 
4) Now you are ready to strain the water kefir and bottle it into suitable containers, ideally thick glass bottles). It is important that the glass bottles are really thick as the carbonation inside can easily crack thin bottles.
We often still wait one more day before we enjoy our self-made water kefir it as it will get fizzier and absolutely delicious. Be careful when you open the bottles, especially if they have stay room temperature they will keep on fermenting and produce more bubbles, because of which they can become kind of explosive (like when you shake a champagne bottle and then open it). The higher the temperature the faster the ingredients will ferment. Once you have the desired level of fizziness and sweetness (after 3-4 days outside of the fridge the sugar is almost completely gone), you can store the bottles in the fridge and start preparing another batch while you are enjoying the ones that you have just prepared.  You can drink as much water kefir as you want per day: it is loaded with probiotics, highly beneficial for the digestive tract, refreshing and delicious.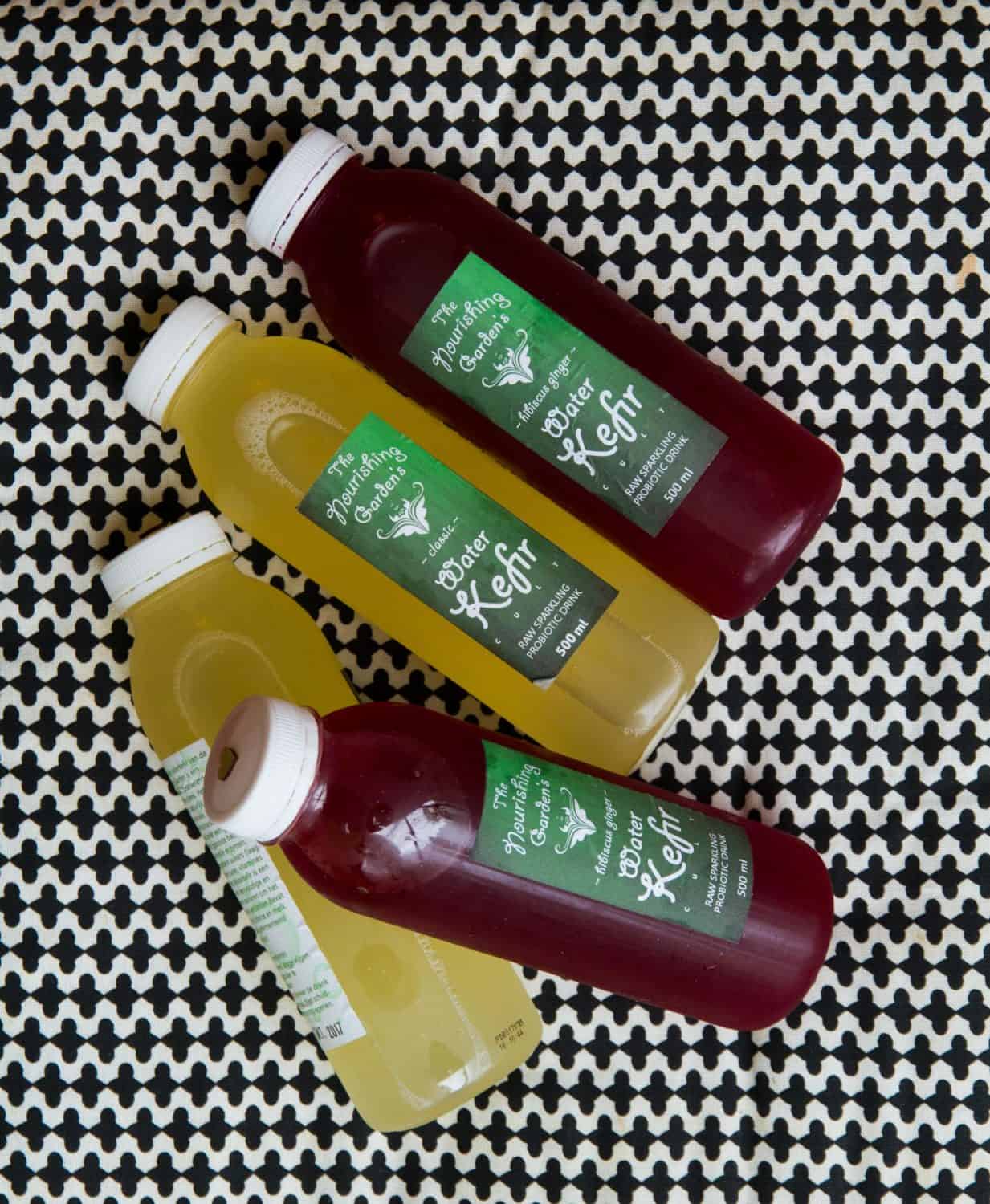 More Inspiration
For more easy, yet delicious, recipe ideas head over to the Vegabond recipe blog and find a few of our new favorites there. We update the blog every week with one new recipe and you can expect to see guest posts by bloggers, influencers, Vegabond-Community members and our staff there. If you are missing anything or got a question, let us know!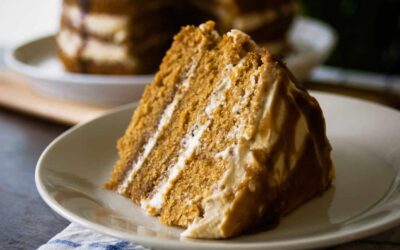 Seductive Salted Caramel Layer Cake Let's face it, this cake is loaded with calories but totally irresistible. Deep, buttery, brown sugar based cake has layers of salted caramel oozing between each bite and a rich caramel buttercream. This gorgeous cake is an...